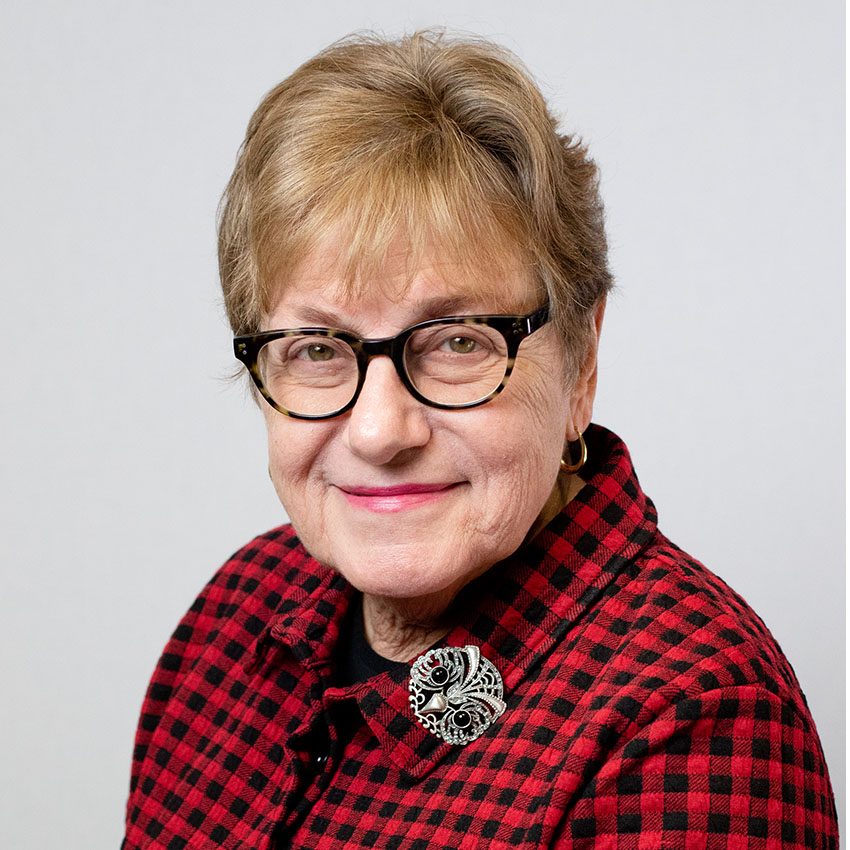 Arlene Notoro-Morgan is the Klein College assistant dean for special projects. She joined the faculty in January 2014 after retiring as associate dean at the Columbia School of Journalism. She served on the Klein Board of Visitors for more than 25 years and was recently honored with the college's Tribute Award for her role as a volunteer and donor.
A 1967 graduate of the journalism program, Morgan worked as a reporter and an editor at The Philadelphia Inquirer for 31 years, where she developed a reputation as an advocate for diversity issues in both hiring and content. She retired from the paper in 2000 to work on a new program at Columbia, overseeing its many journalism prizes and continuing education programs. Morgan directed the annual "Let's Do It Better!" Workshop on Journalism, Race and Ethnicity, a project that resulted in The Authentic Voice: The Best Reporting on Race and Ethnicity, a compilation textbook, DVD, and website of award-winning stories from her program.
In 2007, Morgan started the Punch Sulzberger News Media Executive Leadership Program, a challenge-based performance leadership program for news executives. Before moving to Columbia, Morgan served as The Philadelphia Inquirer's assistant managing editor for readership, hiring and staff development. In 1995, she was honored with the first Knight-Ridder Excellence in Diversity Award for her work to diversify the Inquirer's staff and for her leadership in fostering diversity throughout Knight-Ridder newspapers. She is a member of several advisory boards, including LSU's Manship School of Communications, the Stony Brook School of Journalism, the Kaiser Health News Agency and the Rosalynn Carter Fellowships for Mental Health Journalism.