Cover-up Alleged in Pottawatomie County Jail Deaths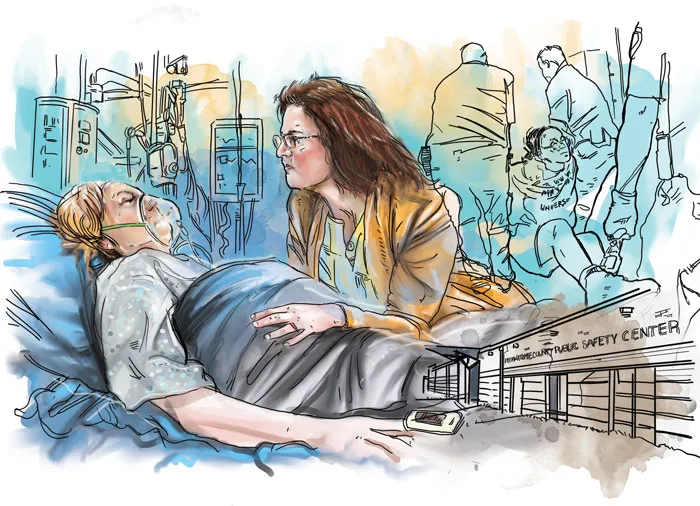 Oklahoma Watch, by Whitney Bryen, September 6, 2023: Pottawatomie County jail officials apparently defied state laws and a judge's order when they concealed information on the unexplained deaths of seven vulnerable detainees.
All seven people arrived at the jail with medical and mental health or substance use complications that required care. None of them made it home alive. Most of their families still don't know why.
An Oklahoma Watch investigation found that the Pottawatomie County Public Safety Center withheld public records and defied court orders to produce them. It ignored families' requests for medical records. And it reported only two of the deaths to state regulators — all under the charge of jail director Breonna Thompson, better known by her middle name, Rochelle.
"When you take the least of us and you treat them with this kind of disrespect to the point that it leads to their demise, that's just inhumane," said attorney Ronald "Skip" Kelly, who is suing the jail on behalf of one of the families. "I have never experienced the kind of ruthless disrespect to families that I've seen from this jail, refusing to give them any information. If there was ever a jail that needs to be under investigation by the U.S. justice department, it's that one."
Read more from Oklahoma Watch here.