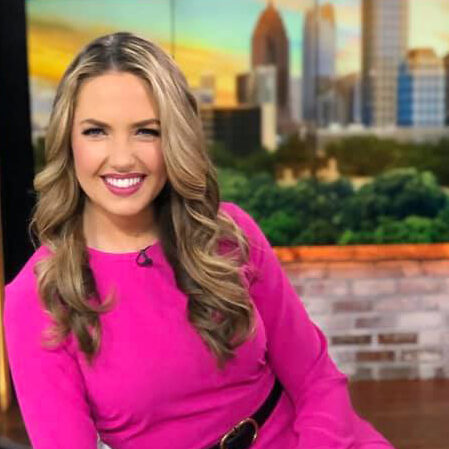 News/Anchor and Reporter, WXIA-TV 11Alive
Christie Diez is a reporter for the Emmy-award winning morning show Morning Rush, anchor for Atlanta's 11Alive Weekend Mornings and creator of the weekly series Behind the Headline. She is a multi-skilled journalist, who finds, writes, shoots and edits her own stories.
Diez was previously an anchor and reporter for five years at CBS/NBC station WRDW/WAGT in Augusta, Georgia. As the only live reporter on location, she was an integral part of the newscast awarded 2018's Emmy for Best Morning Newscast for coverage of Category 5 Hurricane Michael in the Gulf of Mexico.
Diez garnered one-on-one interviews with civil rights icon Ambassador Andrew Young on his return to the pulpit, Attorney General Chris Carr on Atlanta's sex trafficking epidemic, and interviewed students from Marjory Stoneman Douglas High School during the March For Our Lives in Washington, D.C. Her award-winning investigation into a fatal fire at a retirement community helped change standards for building codes in the Augusta area.
She has field-anchored from Augusta National during the Masters, joined the Runner Cam Team for the Peachtree Road Race, and documented one group's historic ride to cheer on the University of Georgia Bulldogs in the Rose Bowl on a charter bus to Pasadena, California. Using a headlamp, she shot and edited all her stories while on the bus for 37 straight hours.
Her stories have received awards from Associated Press Media Editors for Best General Reporting, Best Specialized Reporting, Best Sports Feature, Best Feature Reporting, and Best Sports Program. Christie graduated magna cum laude from the University of Georgia's Grady College of Journalism with a minor in Spanish.
Mental Illness vs. Neurological Disease: The relationship between dementia and mental illness and how we can create a new paradigm for treatment and care