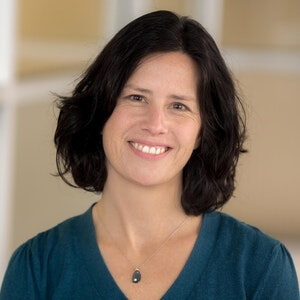 Editor, KUOW Public Radio
Liz Jones is an award-winning editor at KUOW Public Radio in Seattle, where she edits features, special projects, investigative series and daily news. Until spring 2018, Liz reported on immigration and emerging communities for KUOW for nearly a decade. Her work covered issues in the region's growing immigrant and refugee populations, as well as stories connected to minority groups with a longer history in the area. She came to KUOW after several years at an online news startup, which was later bought by Oxygen Media in New York. Her last position there was health editor for the network's website. 
Liz's work for KUOW has tapped into the Northwest's global connections. Reporting trips to Mexico and India both produced award-winning documentaries. In 2009, Liz received a regional Murrow award for a documentary about indigenous Mexicans who migrate to the Seattle area. In 2014, she won a national Gracie award and RTNDA's Kaleidoscope Award for a series that focused on immigration-related links between India and the Puget Sound region. Her work has also been heard on national shows including NPR's Morning Edition, All Things Considered, Here & Now, PRI's The World, Latino USA, Marketplace, The Takeaway and BBC News Service. Liz has also lived in Spain and Peru and speaks Spanish. She is a graduate of the University of Washington, with a degree in communications.
What we can learn about traumatized kids who grow up to be healthy adults, from past pandemics to the present