Aaron can coach on investigative reporting, military, data analysis, conflict reporting, business/real estate, multiplatform storytelling. radio/podcast/TV/
books etc.
Aaron Glantz is a senior reporter at Reveal and the author of "Homewreckers: How a Gang of Wall Street Kingpins, Hedge Fund Magnates, Crooked Banks, and Vulture Capitalists Suckered Millions Out of Their Homes and Demolished the American Dream." Glantz produces journalism with impact. His work has sparked more than a dozen congressional hearings, numerous laws and criminal probes by the Drug Enforcement Administration, FBI, Pentagon and Federal Trade Commission. A two-time Peabody Award winner, finalist for the Pulitzer Prize, multiple Emmy Award nominee and former John S. Knight journalism fellow at Stanford University, Glantz has had his work has appear in The New York Times, Chicago Tribune, NBC Nightly News, Good Morning America and PBS NewsHour. His previous books include "The War Comes Home" and "How America Lost Iraq." He is based in Reveal's Emeryville, California office.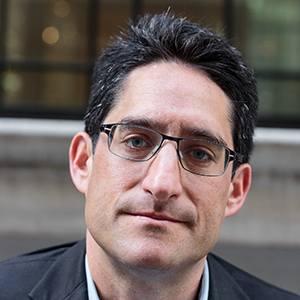 Project:
Challenges with post-traumatic stress disorder faced by veterans from Iraq and Afghanistan returning to school in the United States.