The Girl Scouts of Northeast Texas are tackling mental health, one patch at a time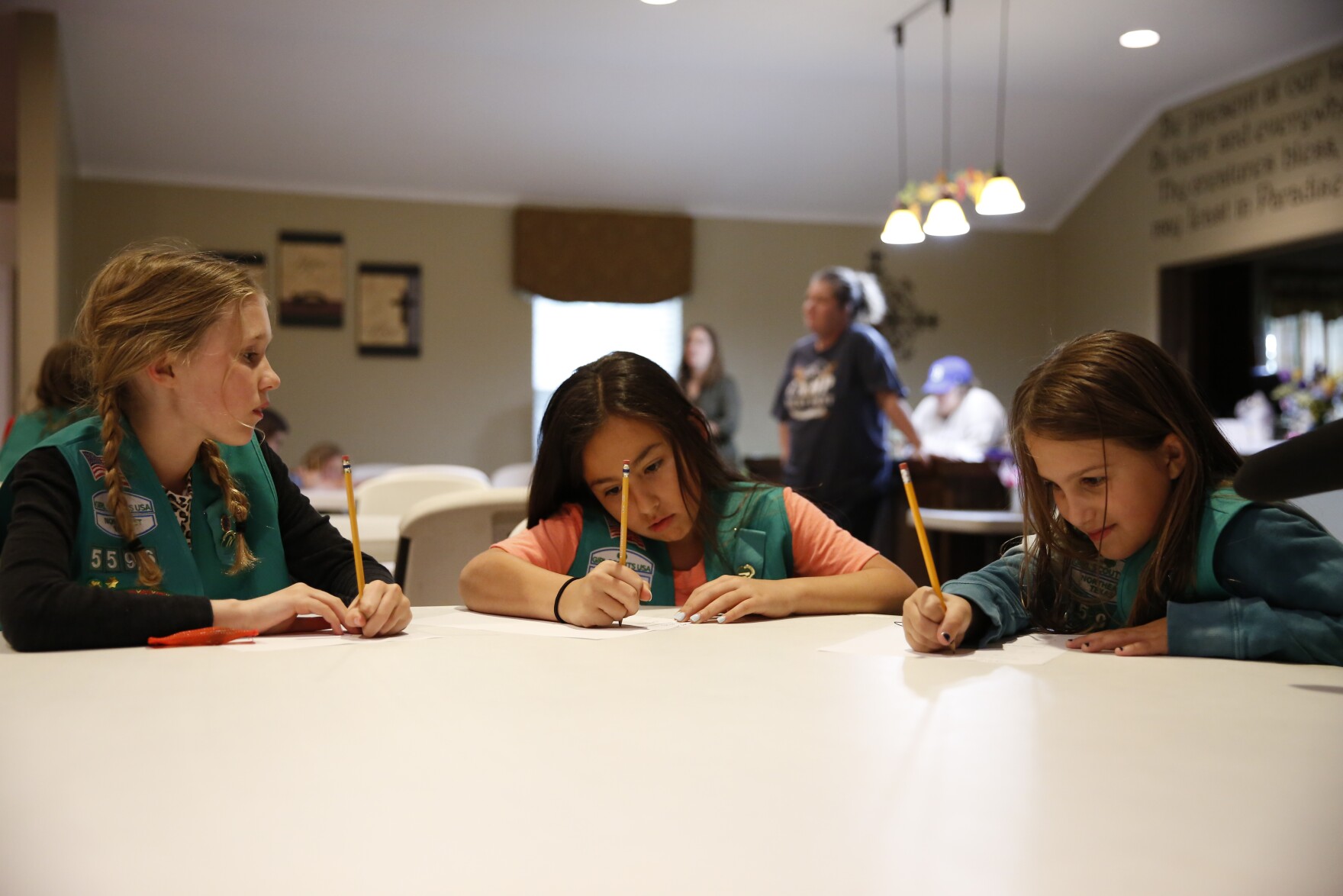 KERA, May 19, 2022, by Elena Rivera: The COVID-19 pandemic worsened stress, anxiety and depression for young people—especially young girls. Those are things the Girl Scouts of Northeast Texas have addressed through their mental health patch, called Okay to Say. It's one part of a wider prevention effort to mitigate worse health outcomes for young people as they grow up.
Troop 5596 gathered around tables at the Methodist church in Justin, a community about 25 miles north of Fort Worth, one afternoon in late April. Groups of two and three girls were huddled over worksheets, talking about mindfulness and stress—and there was plenty to say.
Sydney Judge, 9, wrote "sisters" and "state testing" as her top stressors. Audrianna Guerrero, 10, asked her how she feels when she's stressed.
"Like I'm gonna blow up," Sydney said. "I feel frustrated. Sometimes I feel like no one believes in me."
Her troop leaders, Rebecca Bartolomeo and Michelle Smith, asked her what she does when she feels that way.
"I go up to my room and play with my giant stress ball," said Sydney, "or I go down to the garage and punch my punching bag."
As the night continued, the Girl Scouts assembled mindfulness kits: plastic pencil cases filled with candy, colorful stickers and small books with activities to do when they feel anxious.
Read more here at KERA.