Uvalde prompted Texas to start taking mental health funding for schools seriously. Is it enough?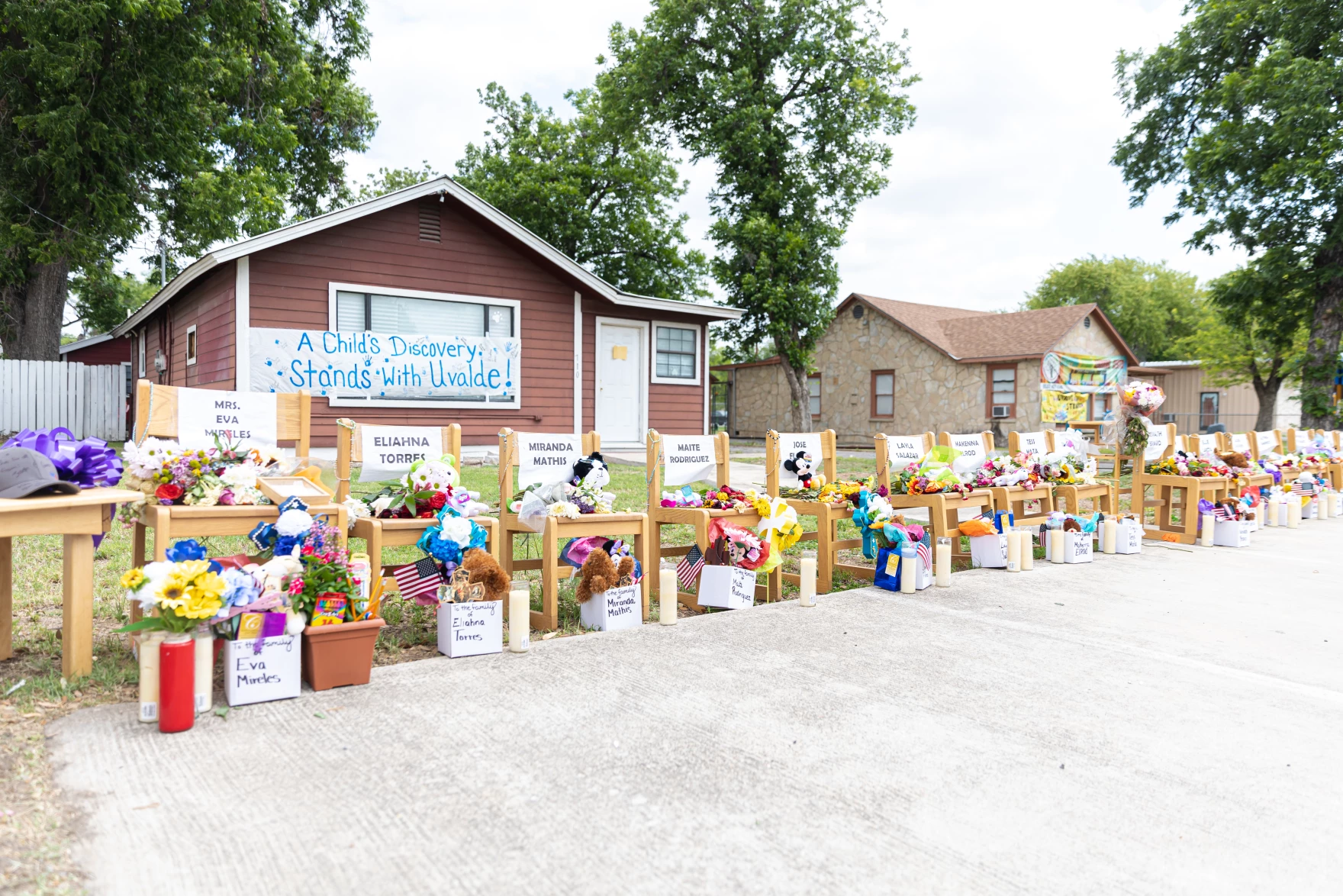 Texas Public Radio, by Bonnie Petrie, September 27, 2022:  [Petrie Dish Podcast] On a sweet, sunny spring Tuesday, children across the state were preparing for summer break, feeling that giddy rush that comes to kids in those last, loose days of the school year when unstructured hours of summer fun spool out before them.
Then came a dispatch from a small city in South Texas on May 24 that would devastate and disorient the entire country — again.
"At approximately 11:32 a.m. this morning, there was a mass casualty incident at Robb Elementary School in Uvalde, Texas. This school has children that are in second, third and fourth grade. I can confirm right now that we have several injuries, adults and students, and we do have some deaths," said the now disgraced former Uvalde CISD Police Chief Pete Arredondo.
He was later fired after scrutiny of the law enforcement response to the shooting revealed a delayed and disorganized response for which he bears the blame.
In the hours after the shooting, Arredondo explained that 19 children and two adults — fourth graders and teachers — were targeted, trapped in their classrooms and massacred by a young man who had once walked those very halls as a fourth grader himself.
"The suspect is deceased at this point. DPS is assisting with the investigation," he said. "And at this point, the investigation is leading to tell us that the suspect did act alone during this heinous crime."
Salvador Ramos acted alone. The 18-year old was a former Uvalde student who started in kindergarten with this year's graduating class of seniors, but was involuntarily withdrawn from the district in 2021 for poor grades and attendance. Despite being 17 at the time of the withdrawal, he had only completed ninth grade.
"Evil swept across Uvalde yesterday," said Gov. Greg Abbott the day after the massacre.
"Before coming out here, we had a long discussion with law enforcement at all levels. We had a discussion with community leaders, elected officials. And I asked the sheriff and others an open-ended question and got the same answer from the sheriff as well as from the mayor of Uvalde," Abbott said.
"The question was," Abbott continued, "what is the problem here? And they were straightforward and emphatic. They said, 'we have a problem with mental health illness in this community.' And then they elaborated on the magnitude of the mental health challenges that they are facing in the community and the need for more mental health support in this region."
That was a polarizing statement, for many reasons.
Read and listen to more from Texas Public Radio here.