California is trying to house the homeless through a health insurance program. It worked for this man.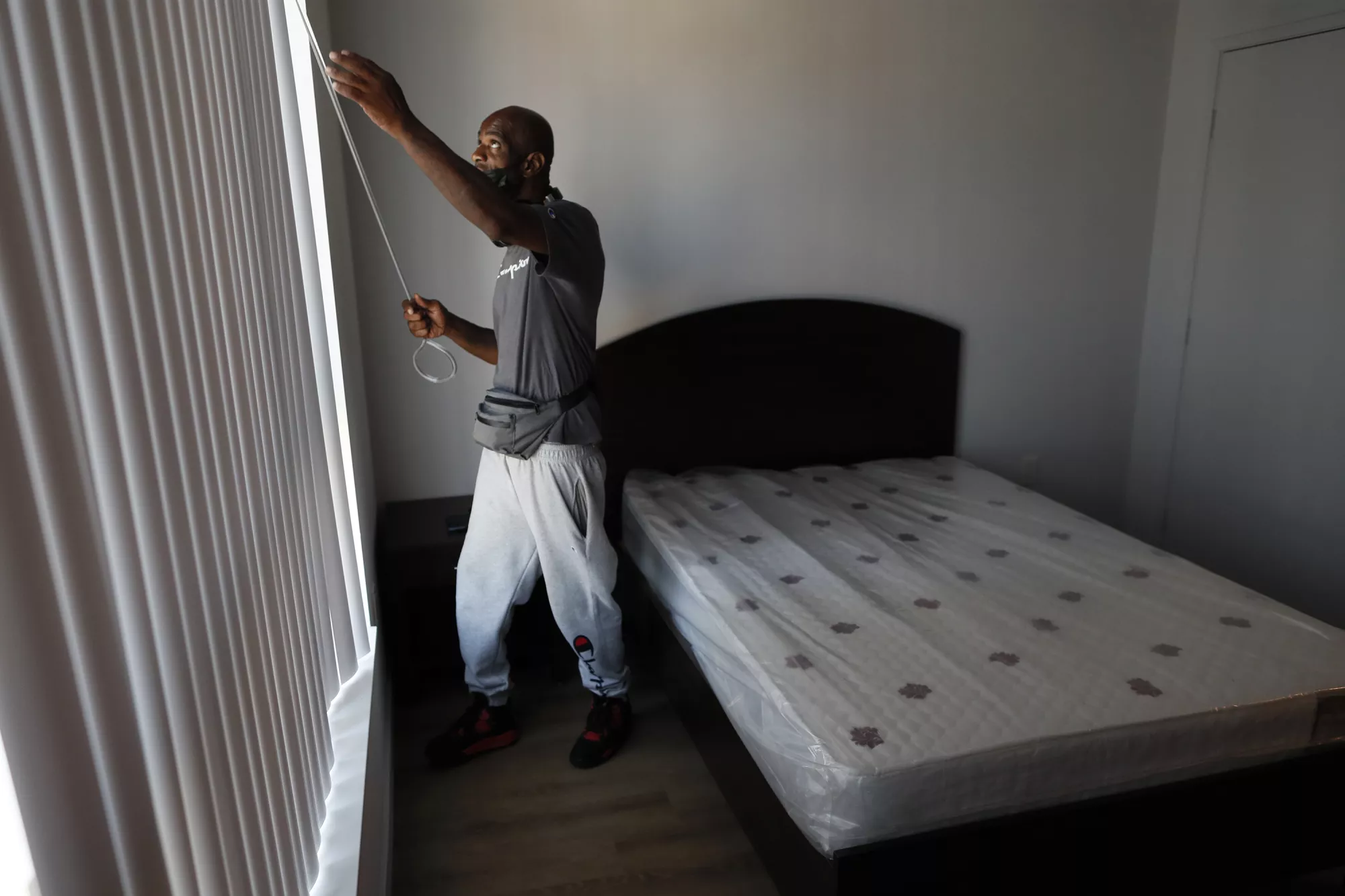 Los Angeles Times, by Lila Seidman, October 19, 2022: On a blistering hot Friday in August, Donald Winston, 56, lugged black trash bags stuffed with belongings up four flights of stairs to what had just become his first-ever home of his own.
Winston sweated profusely as the plastic bags began to shred on the hard floor, but he beamed once they were all hauled, pushed or kicked into the studio apartment. Air conditioning graciously blasted cool air. The unit near downtown Los Angeles was outfitted with a bed, small table and a microwave. Most important, it offered what Winston called "breathing room."
The day before, Winston had been living about 20 minutes south of the apartment complex, in a shelter for homeless men and women who were formerly incarcerated. Most of the residents live with mental illness and almost all use drugs, which the shelter allows so long as the drugs are used offsite, according to the shelter administrator. Winston shared a room with 32-year-old Jacob Lopez. The two became friends, but it was tight quarters.
"Waking up in your own place — that's crazy," Winston said over the phone the day after his move.
Winston's journey to housing hinged in part on his health insurance.
At the beginning of the year, California began rolling out extensive reforms to Medi-Cal, the state and federally funded healthcare program which serves low-income adults and children. The reform initiative is known as California Advancing and Innovating Medi-Cal, or CalAIM.
The idea is to create a system over the next five years that goes beyond traditional medical care to cover other aspects of people's lives, including some housing and food needs.
Read more from the Los Angeles Times here.