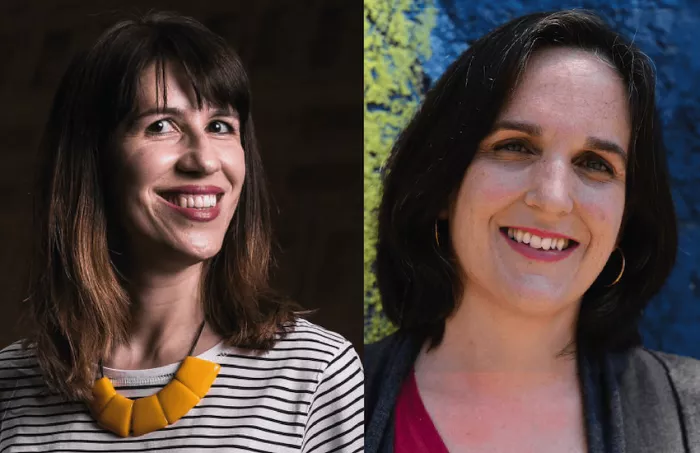 2021-2022 Rosalynn Carter Fellows for Mental Health Journalism announced in Latin America
Journalists Flavia Fontes Mantovani, of Folha de São Paulo daily newspaper in Brazil, and Katherine Stanley Obando, from solutions journalism outlet El Colectivo 506 in Costa Rica, will receive USD$5,000 to investigate mental health in their regions.
The Carter Center in Atlanta and Universidad de La Sabana in Bogotá, Colombia, in partnership with the Gabo Foundation, are pleased to announce the recipients of two fellowships awarded by the 2021-2022 Rosalynn Carter Fellowships for Mental Health Journalism in Latin America.
The Latin American fellowships have been awarded annually since 2013 by the Carter Center and Universidad de La Sabana to journalists in the region to investigate and produce in-depth journalism related to mental health in Latin America. Since 2019, the call for applications was extended from Colombia to other Latin American countries, with support from the Gabo Foundation.
Fellows receive US$5,000 for their projects and training in the RCJF Learning Lab from the Carter Center at the beginning and end of their fellowship year. They also receive mental health support as they work on their projects. Due to pandemic restrictions, this year's Learning Lab will be held virtually from September 20 to 22.
In 2021, the Latin American fellowships received close to 60 applications.
"It has been particularly difficult to choose the winners this year because of the quality of the proposals we received and because mental health as a medical and social issue has grown to unprecedented levels during the pandemic in the region and the world," said Víctor García, administrator of the Latin American fellowships and professor at Universidad de La Sabana.
"We're seeing more journalists investigating issues related to the inequality gap that seems to hit vulnerable populations the hardest," Garcia said.
As part of the fellowship selection process, the Gabo Foundation first verified that applications met the minimum requirements before moving into two rounds of project reviews.
In the first round, a committee of fellowship administrators in Colombia and the Gabo Foundation reviewed the applications and selected seven outstanding projects to advance to the second round.
In the second round of evaluation, a group of external journalists and mental health experts selected three finalist projects, who went on to a final interview with administrators.
Finally, after a rigorous selection and evaluation process, the 2021-2022 recipients of the Rosalynn Carter Fellowships for Mental Health Journalism in Latin America are:
Flavia Fontes Mantovani is a journalist on the international desk at Folha de Sao Paulo, specializing in migration and human rights. Fontes Mantoyani was previously a reporter for portal G1 of Revista Capital in Spain and former editor of the Sunday magazine and science and health at Folha. Fontes Mantoyani is a social communicator and journalist at the Federal University of Minas Gerais (UFMG) in Belo Horizonte, Brazil, won second place in the Red Cross Award for Humanitarian Journalism (2020) and was the winner of the Folha Journalism Award (2008).
Topic: The mental health and social conditions of Venezuelan migrants in Brazil during the pandemic.
Katherine Stanley Obando is co-founder and editor-in-chief of Colectivo 506. She was previously director and editor of The Tico Times, a blogger for the Costa Rica Daily Boost, and communications advisor to Nobel Oscar Arias. She has also freelanced for El Faro, Yes Magazine and Huffington Post. Stanley Obando holds a Master's in education from the University of Arizona and is a graduate in American History and Literature from Harvard University.
Topic: Solutions journalism and community networks in action to improve mental health and reduce trauma and stigma in the rural population of Costa Rica.
More information:
Tips for journalists covering mental health and trauma (Spanish)  
Follow @CarterFellows on Twitter to learn more about Carter Fellows and their work. Meet the 2019-2020 fellows. For more information, follow Universidad de la Sabana and its Communication faculty on Twitter. Follow the Carter Center on Twitter, Instagram and Facebook.