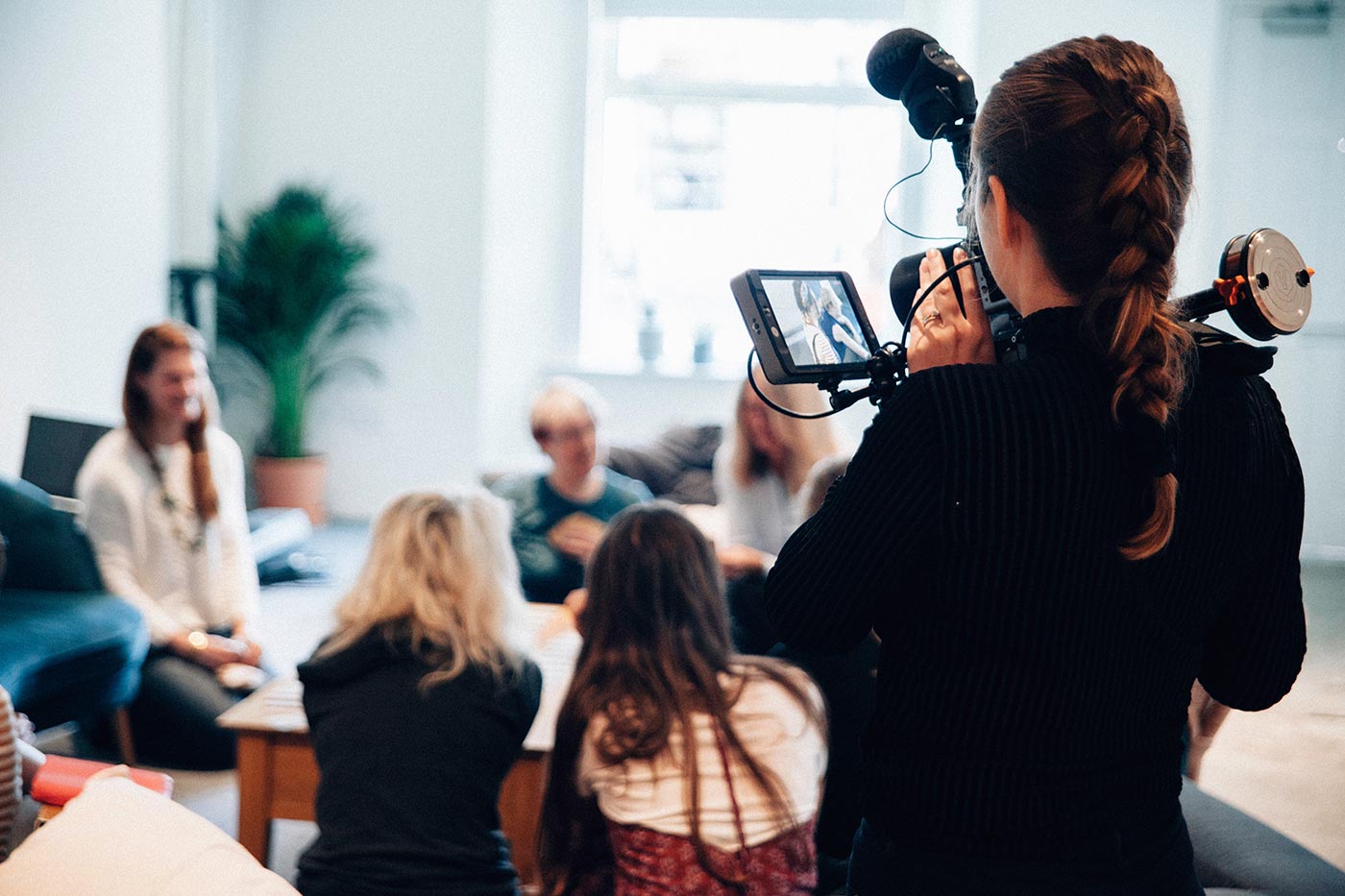 Engaging in a Diálogo about Culture and Mental Health
December 11, 2013
By Caroline Clauss-Ehlers, PhD
My entrée to mental health reporting in 1999 was unplanned. I was working for a not-for-profit organization and a request came in for someone to speak about depression during the holidays for a local Spanish television show, Diálogo en el Bronx.
Not sure what to expect, I was open to providing whatever information might be helpful for viewers. What followed was truly a diálogo. We talked about the influence of culture and the holiday blues for Spanish-speaking communities. Experiences like being separated from loved ones due to immigration, feeling depressed about not being in one's country of origin, dealing with short days and cold weather, and confronting stigma were all relevant for this conversation.
I left the studio motivated to learn more, not only about reporting, but also about how to cover the impact of culture on mental health. How does culture influence the expression of emotion? What is the impact of stigma on different communities? What role does culture play in understanding trauma? How can we provide culturally responsive mental health services?
In 2004-2005 I became a fellow in the Rosalynn Carter Fellowship for Mental Health Journalism. The focus of my project was to explore the stigma of mental illness within Latino communities and report on this area through my column at the newspaper Hoy (Newsday in Spanish) and as a guest correspondent for the local Univision station.  The topic was covered broadly– from looking at stigma among the elderly to its impact among young families. Consistently it became evident that mental health could be understood within a cultural context.
One particularly striking interview was with a mother who knew she had post-partum depression but dared not seek support. She explained how the role of mother was so important in the Latino community that the idea of saying she was depressed after becoming a mother was incomprehensible. This woman feared being ostracized. She feared being considered less of a mother, and less of a woman, because she felt depressed. Her cultural beliefs stopped her from seeking help—even though she was a mental health professional!
These questions are central to understanding the intersection of mental health and culture. They are at the heart of the international component of the Rosalynn Carter Fellowships, for they encourage us to examine mental health reporting in different national and cultural contexts. What are the concerns of the country? Are there historical underpinnings to mental health issues? What is the role of language?
For instance, at our 2013 fellowship meeting, we acknowledged with the fellows from Colombia, the program's first expansion into South America, that words like "resilience" and "assertive" simply don't exist in Spanish. The fellows from Colombia are charting new waters as they seek to express concepts in a Spanish-speaking culture that we take for granted in the English language.
The ability to engage in this diálogo is a tribute to Mrs. Carter and her mission.