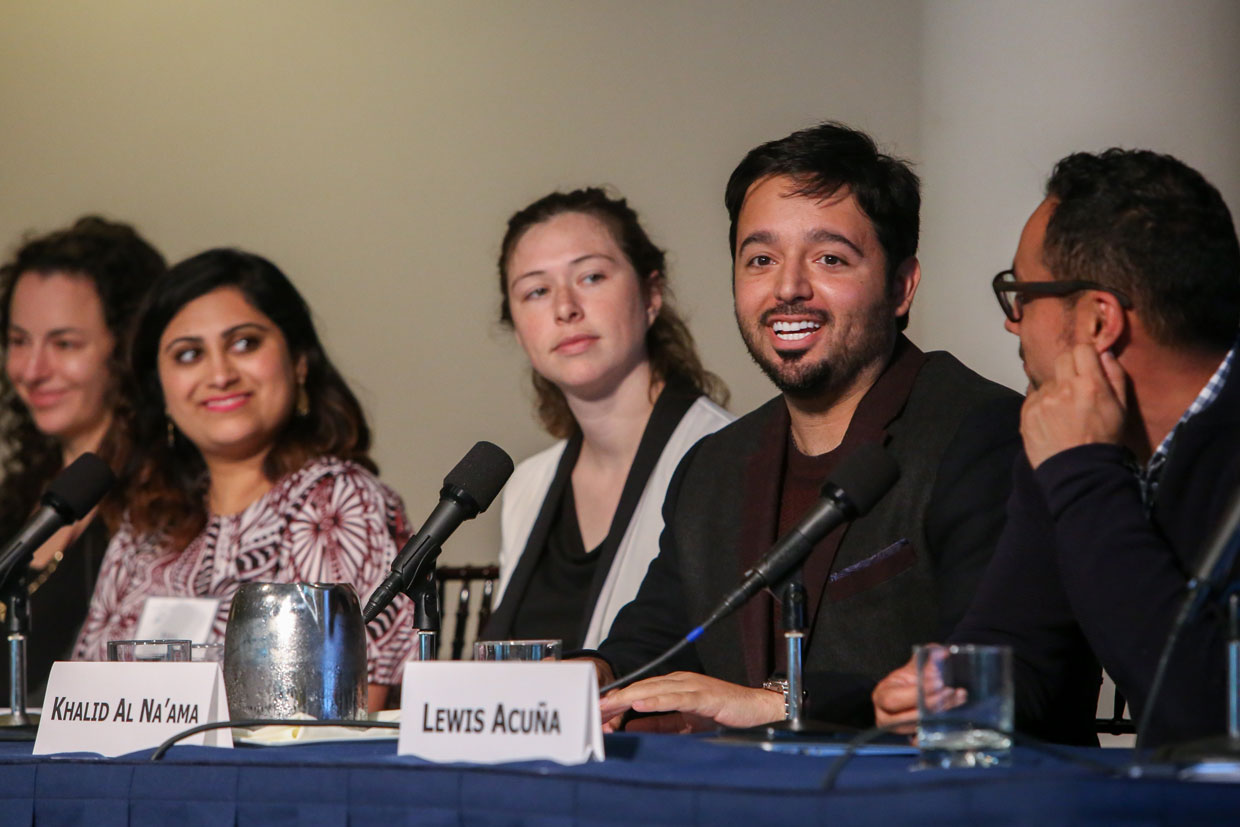 Rosalynn Carter Fellowships for Mental Health Journalism open 2021-2022 applications for Latin American journalists
The Carter Center in Atlanta and Universidad de La Sabana, in association with Fundación Gabriel García Márquez, has opened applications for the 2021-2022 Rosalynn Carter Fellowships for Mental Health Journalism in Latin America. The partnership provides two fellowships for Latin American journalists to investigate and report on the state of mental health in the region. Applications will be open until July 10, 2021.
The program is aimed at bilingual journalists (English and Spanish), who work in Latin American media in any medium and who have at least three years' experience as a journalist. The journalists selected as fellows will each receive US$5,000. Last year, Latin American fellowship administrators received 107 online applications, all of which reflected the highest standards of investigative and scientific mental health journalism.
The fellowships are administered by an interdisciplinary team of the faculties of Communication and Medicine at Universidad de La Sabana in Bogotá, Colombia.
What Fellows Receive
The two journalism fellows (or teams) selected will each receive US$5,000 to investigate a topic related to mental health or mental illness in Latin American regions or countries for one year.
Fellows will have access to online training and resources on journalism and mental health with the Carter Center in Atlanta, USA, during their fellowship year, and will be accompanied by specialists in matters related to journalism and mental health from Universidad de La Sabana.
Fellows will have one year, from September 2021 to September 2022, to produce and present the result of their work at the end of the fellowship period. Recipients will not have to leave their jobs or their responsibilities in media to be awarded the fellowship. Fellows must produce investigative journalism in any format that can be broadcast or published and that have a strong impact on public perception and policy.
Since 2013, The Carter Center and La Sabana have worked to award two annual fellowships to journalists to investigate and produce in-depth journalistic projects that shed light on the main mental health problems in Latin America.
For more than two decades, the Carter Center has awarded fellowships to 225+ journalists, who have been trained and connected with resources and experts to increase the quality and accuracy of mental health reporting around the world. The program currently operates in Latin America with headquarters in Colombia, the United States, Qatar, and the United Arab Emirates, and previously had a presence in New Zealand, South Africa, and Romania.
The Carter Center offers training, educational resources, mentorship, and technical assistance to La Sabana to develop a sustainable program adjusted to the needs of Latin America. La Sabana administers the program for Latin America and is responsible for the selection of fellows, organizing conferences and media trainings, adapting the program to respond to local needs, and evaluating regional strategies.
Follow @CarterFellows on Twitter to learn more about Carter Fellows and their work. Learn more about the 2020-2021 fellows here.
For more information, follow Universidad de la Sabana and the facultad de Comunicación on Twitter, and The Carter Center on Twitter, Instagram and Facebook.