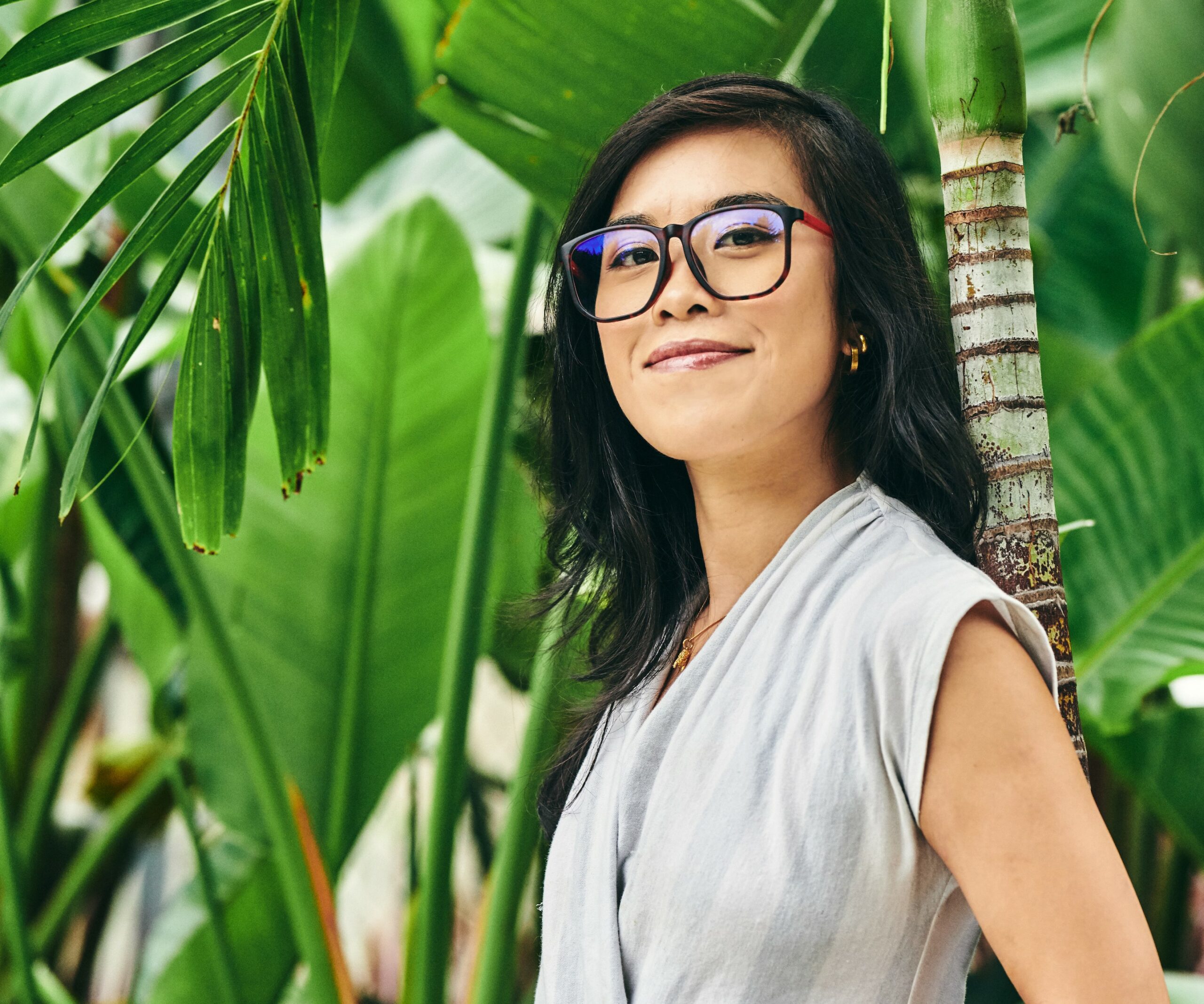 She tried everything to treat her complex PTSD. Now she's writing a book to help others—and herself.
Stephanie Foo is a writer, radio producer and a 2019-2020 Rosalynn Carter Fellow for Mental Health Journalism. This is a lightly edited version of the informal essay Stephanie submitted for her fellowship application, republished with her permission. Links have been added for context. The deadline for fellowship applications has been extended to April 29, 2020.
Professionally, I've done pretty well for myself. I spent five years as a producer at This American Life, a show with millions of weekly listeners. I helped create the NPR show Snap Judgment and reported 200 stories for them in four years. I led the creation of a revolutionary audio-sharing app. I even won an Emmy.
It looks good on paper, doesn't it? But throughout my fulfilling, decade-long career, I battled immense sadness. The depression could hold me underwater for years at a time. I'd sob in the train on the way to work, then smile brightly as I walked in the door. Between edits, I'd hide in the bathroom, having full-blown panic attacks. And despite the many therapists I saw, I couldn't get the fog to lift—at least not permanently.
Then, in February 2018, I was diagnosed with Complex Post Traumatic Stress Disorder.
When I researched the condition online, I was shocked. The list of symptoms read less like a medical document and more like a biography. No diagnosis had ever felt so true. And after reading about C-PTSD's potentially deadly consequences, I realized I finally needed to take my mental health seriously. I took six months off from This American Life to focus on managing my C-PTSD. And as a reporter, my first step was research.
As I read up on C-PTSD, I learned the "complex" distinction is an important one. You can get PTSD from a singular traumatizing event, but Complex PTSD occurs when the trauma recurs again and again and again over the course of years. In many cases, including mine, C-PTSD is the result of child abuse and neglect.
C-PTSD isn't in the Diagnostic Statistical Manual of Mental Disorders published by the American Psychiatric Association. But it is on the government's Veterans' Affairs website. That omission is significant because it increases the risk of misdiagnosis and misprescription.
Many treatments for PTSD, depression and anxiety are ineffective when it comes to C-PTSD. And if people with significant childhood trauma are not treated effectively, they go on to be much more vulnerable to metabolic health problems. I learned that I am twice as likely to suffer from cancer, four times as likely to have emphysema. On average, my lifespan has been cut by twenty years. I am fifty times more likely to kill myself than someone who was not abused.
So what exactly does work to treat C-PTSD? I couldn't find a conclusive answer.
I began to try everything: acupuncture, yoga, eye movement desensitization and reprocessing or EMDR, meditation, tapping my face, hyperventilating, researching Buddhism, microdosing on acid, megadosing on psilocybin, tracking my brainwaves, joining a support group. I began researching groundbreaking possible treatments, like wearables that predict future emotions or epigenetic treatments. And throughout this process, I struggled with the loneliness of my experimentation.
Because C-PTSD is a relatively new condition, there is a serious lack of literature on it. There are plenty of bestselling memoirs about living with mental illness: depression, anxiety, OCD. I particularly love "The Collected Schizophrenias" by Esmé Weijun Wang, which is part memoir, part scientific research, part incisive commentary on society's treatment of schizophrenics. I also enjoyed "A Really Good Day," by Ayelet Waldman, a highly researched book about treating her PMDD with LSD.
So I decided to write a similar book about C-PTSD.
I quit my job at This American Life to devote my full time to this project. My own narrative will ground this entire book, beginning with the traumas that shaped me as a child. I belonged to a community of immigrants and refugees traumatized by war and poverty, who then passed that trauma onto their children. Abuse was normalized in my community.
I want to use my story to witness how traumas are encoded in an adult and to ask whether it is possible to heal those traumas. How? What does that feel like?
To answer that question, I am researching C-PTSD's very serious psychiatric, metabolic and epigenetic ramifications. I'm speaking to scientists about the advances that may help cure or ease its symptoms. And I'm researching the havoc it wreaks on society: how it affects everything from our criminal justice, education, and healthcare systems, to how we speak to each other on the internet.
I genuinely believe trauma is virulently contagious, and our most dangerous public health crisis.
I am examining C-PTSD as it relates to race, gender and class, and how trauma is viewed and treated very differently in different communities in America. For example, in my chapter on C-PTSD as it relates to gender, I explain that PTSD in general may be more common in women because of its connections to our hormonal cycle, and those hormones may cause us to react to trauma differently than men. It can make us up to 80% more likely to develop hormone-related conditions like premenstrual dysphoric disorder and endometriosis, both of which I have.
We're only just learning about this science, because prior studies about PTSD—like so much science—have mostly been conducted on men, leaving our trauma to be dismissed as "crazy" or simple "PMS," and subjecting women to excruciating pain.
This Rosalynn Carter Fellowship for Mental Health Journalism has allowed me to focus on writing full-time, to pursue critical research for my book to and to interview doctors and scientists specializing in how trauma affects our brains and bodies. I'm also interviewing classmates and teachers in San Jose near where I grew up and investigating the phenomenon of immigrant trauma and "immigrant excellence."
It has been so helpful to meet other fellows. I had so many questions: what are the ethics of interviewing people who are undergoing mental health crises? How might we best represent their inconsistencies? How do we maintain boundaries while providing resources to others?
This fellowship has been a life-changing opportunity for me to shed light on a critically important and hugely underdiagnosed condition.
In January 2020, Stephanie secured a significant deal with Penguin/Random House for her book, "The Unmaking," which investigates the science behind complex PTSD and how it has shaped her own life.
EXTREMELY EXCITING NEWS!!!!!

Thank you so much to @jdystel and to @randomhouse. I'm so thrilled and grateful to be given a platform to talk about mental health, to acknowledge the weight of trauma, and hopefully help others heal. ❤️ pic.twitter.com/a7SO6q6INi

— Stephanie Foo (@imontheradio) February 3, 2020