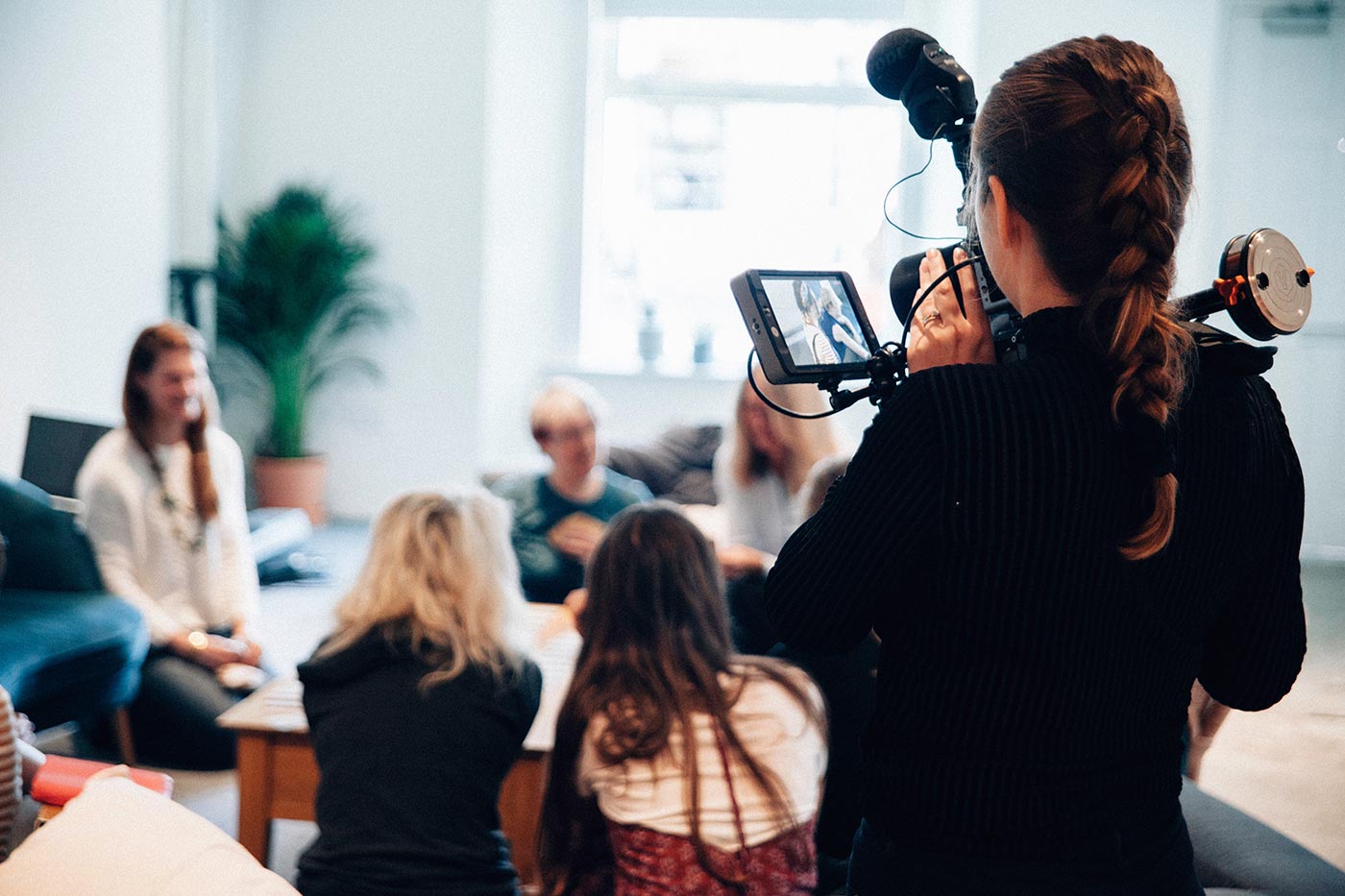 The Carter Center Awards 2016-2017 Rosalynn Carter Fellowships for Mental Health Journalism
July 10, 2016
/
Comments Off

on The Carter Center Awards 2016-2017 Rosalynn Carter Fellowships for Mental Health Journalism
July 10, 2016
ATLANTA — The Carter Center announced today the recipients of the 2016-2017 Rosalynn Carter Fellowships for Mental Health Journalism. Selected from a pool of highly competitive applicants, the 20th annual class of fellows includes eight from the United States. Two fellowships also were awarded to journalists from Colombia. (See below for a full list of fellows and their project topics.)
"The Carter Center has worked for two decades to develop a cadre of journalists who can have a significant impact on the public's understanding of mental illnesses," said former First Lady and Carter Center Co-Founder Rosalynn Carter. "These journalists are making important contributions to lifting some of the stigma associated with mental health issues."
Mental illnesses are among the most common health conditions in the world, yet sensationalized news coverage or underreporting of these issues can perpetuate myths and misconceptions about mental illnesses and discourage people from seeking effective treatment.
Carter Center fellows receive intensive training from leading mental health and journalism experts and a USD 10,000 stipend (or a comparable amount for international fellows) to report on a mental health topic of their choice. The fellowship program challenges recipients to delve deeper into learning about a mental health issue of interest to ensure the general public is provided with reliable information about mental illnesses.
Over the history of the program, Rosalynn Carter fellows have produced more than 1,500 mental health-related stories: eight books in conjunction with the fellowship; five documentary films with two films in the final stages of completion; hundreds of newspaper, magazine, and online pieces; multiple hours of radio and television airtime; and innovative uses of multi-media. Former fellows have been nominated for the Pulitzer Prize and won Emmy and Peabody Awards for their fellowship projects.
The fellowship program is part of the Carter Center's Mental Health Program, which works around the world to improve access to mental health care and reduce stigma and discrimination against people with mental illnesses.
The 2016-2017 recipients of the Rosalynn Carter Fellowships for Mental Health Journalism are:
United States
Deborah Becker
WBUR/Senior Correspondent
Massachusetts
Topic: Examine treatment options for co-occurring mental health and substance use disorders and how treatment for both differs from receiving treatment plans for just one of these disorders.
Andrew Curry
Freelance Journalist
Germany
Topic: Explore the mental health risks that refugees face and how these risks are being addressed in Germany, the United States, and Jordan.
Marissa Evans
CQ Roll Call
District of Columbia
Topic: Investigate how state budgets and political ideologies shape access to behavioral health care for underrepresented populations in Louisiana, Wisconsin, and Alaska. Disparities in workers' compensation and access to care in congressional districts also will be explored.
Michael Mishak
The Center for Public Integrity/Reporter
District of Columbia
Topic: Determine the level of enforcement of the Mental Health Parity and Addiction Equity Act by sharing stories of those who have trouble accessing care.
Nicole Noren
ESPN/Producer
California
Topic: Investigate the death of a man that died on the streets of Las Vegas in May of 2013 after living with bipolar disorder and substance use challenges for 15 years.
Anita Raghavan
Contributor to The New York Times
United Kingdom
Topic: Analyze the challenges in accessing care for middle-class, insured children with mental illnesses in the United States.
"Carrie" (Nancy C.) Seidman
Staff Writer, Sarasota Herald Tribune
Florida
Topic: Illustrate the ongoing needs in mental health care and present viable paths to improving care for those with a mental illnesses in Sarasota, Florida.
Emily Underwood
Contributing Correspondent, Science Magazine
California
Topic: Research and present the latest evidence on how social stress, isolation, and discrimination affect brain activity, and may be responsible for higher rates of mental illnesses in migrant communities.

The Colombian recipients are:
Santiago Wills
Freelancer / Vice
Bogotá, Colombia
Topic: Investigate cases of post-traumatic stress disorder (PTSD) among Colombian army veterans and other ex-combatants.
Andres Garibello
Director of the Multimedia School for Journalism
El Tiempo Publisher
Bogota, Colombia
Topic: Explore the stigma and mental health issues suffered by thousands of children who are under state-foster-care-protection (at the ICBF) and their work to overcome stigma.
Editor's Note:
Learn more about the Carter Center's Mental Health Program >
Learn more about Rosalynn Carter Fellows for Mental Health Journalism >