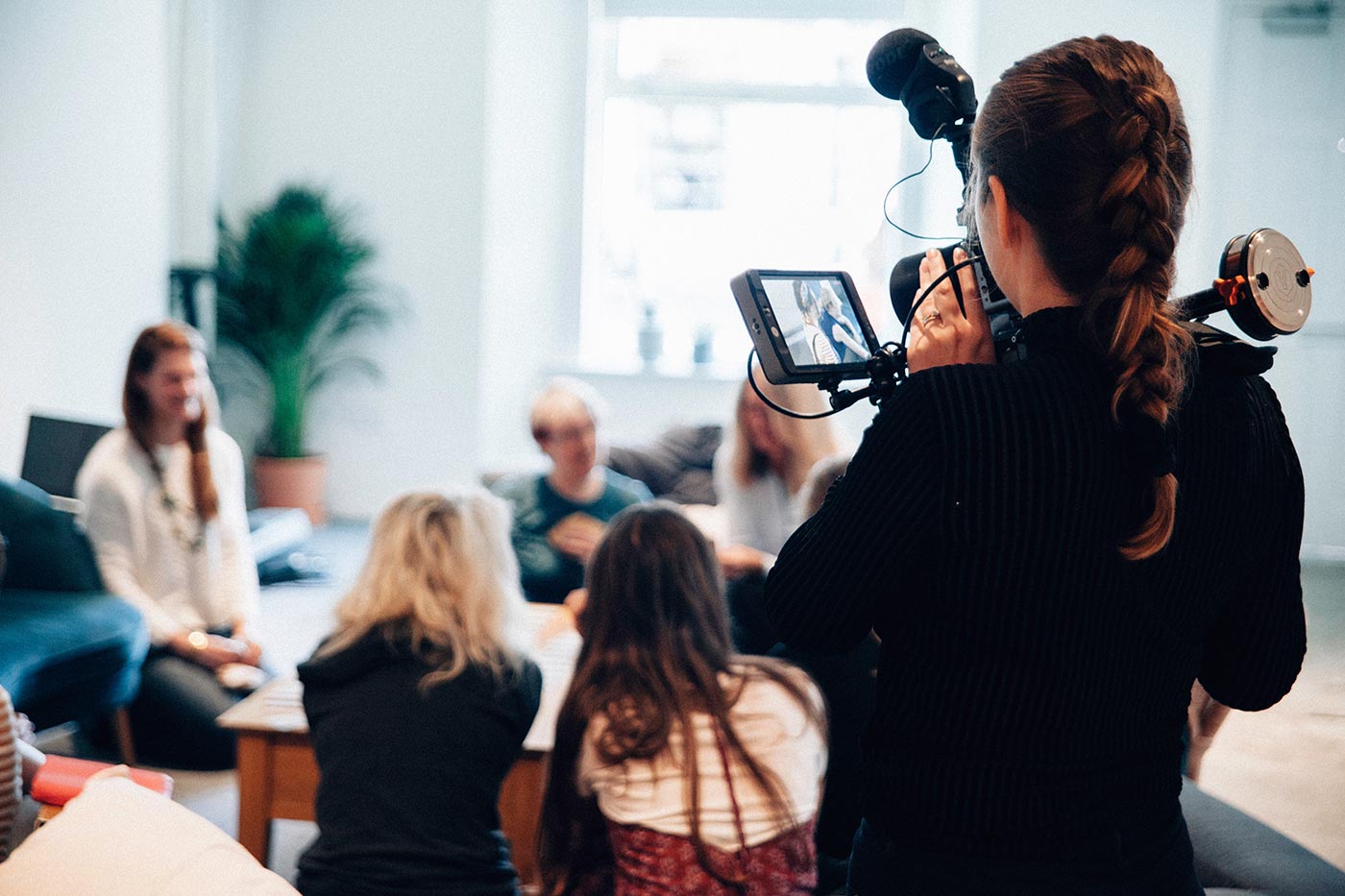 Applications Being Accepted for the 2013-2014 Rosalynn Carter Fellowships for Mental Health Journalism
February 14, 2013
Applications from U.S. residents are now being accepted for six one-year journalism fellowships with the Carter Center's Mental Health Program. These fellowships aim to enhance public understanding of mental health issues and reduce stigma and discrimination against people with mental illnesses through balanced and accurate reporting. The deadline for applications is April 15, 2013, and the fellowship recipients will be announced July 12, 2013, on the Center's website, www.cartercenter.org. The 2013-2014 fellowship year begins in September 2013.
"Informed journalists can have a significant impact on public understanding of mental health issues, as they shape debate and trends with the words and pictures they convey," says former First Lady and Carter Center Mental Health Program Founder Rosalynn Carter.
Each fellow is awarded a $10,000 stipend and provided with two required expense-paid trips to The Carter Center in September 2013, and again in September 2014, to meet with program staff and advisers.
Fellows are not required to leave their employment during the fellowship year and are encouraged to choose timely projects that may educate the public and raise awareness about important mental health concerns.
Fellows also receive access to the online Mental Health Media Forum, enabling direct dialogue with current and former fellows on mental health reporting.
Since the fellowship program began in 1996, 134 fellowships have been awarded, representing more than 100 media outlets and producing five books, four television documentaries, and scores of radio and television stories. Fellows have completed nearly 1,400 total mental health stories during and after their fellowship year.
Shedding Light on Issues and Creating Change
Among other achievements, through their reporting, Center fellows have: investigated the use of North Carolina state prisons as de facto psychiatric hospitals; encouraged policymakers in a major American city to allocate millions of dollars to address homelessness; and exposed the complex and devastating mental health challenges faced by returning Iraq and Afghanistan veterans.
Fellows' projects have garnered: an Emmy Award; a Regional Edward R. Murrow Award from the Radio Television Digital News Association; as well as awards from the American Psychological Association; the American Psychoanalytic Association; Amnesty International; and nominations for the Pulitzer Prize and the European Union Health Prize for Journalists.
How to Apply
The program is open to journalists working in all media forms with a minimum of three years professional experience. Projects are tailored to the experience and interests of the fellows. Fellows are not required to leave their current employment.
Unlike in previous years, the full application now must be completed and submitted online. The application for the 2013-2014 Rosalynn Carter Fellowships for Mental Health Journalism is available here. Interested applicants should submit the following:
Resume: The resume should include: a list of representative publications; membership in professional organizations; major journalism prizes; and/or awards and year awarded.
Objectives for Fellowship and Project Description: An informal essay not to exceed 1,000 words describing the applicant's professional reasons for applying and how the fellowship would benefit the applicant's body of work.
Samples of Professional Work: Up to three examples of the applicant's work may be submitted. At least one of the samples should be in the media form proposed.
Letters of Recommendation: Two letters of recommendation from people familiar with the applicant's work should comment on the applicant's abilities and potential as a journalist. Recommenders will be asked to submit their letters online once the applicant has completed the application process, no later than April 29, 2013.
Letter of Support: One letter from the applicant's publisher, editor, producer, manager, or director, supporting the application is required. If the applicant is self-employed, the third letter must come from an individual familiar with his or her work. This individual will be asked to submit his or her letter online and once the applicant has completed the application process, no later than April 29, 2013.
All applications must be submitted online by April 15, 2013 (letters of recommendation and support must be submitted online by April 29, 2013).
Additional Resources:
Read about previous fellowship projects in our archives section >>
Learn about Rosalynn Carter's more than 40-year career in mental health leadership >>
Direct all application inquiries to:
Rebecca Palpant Shimkets, M.S.
Assistant Director
The Carter Center Mental Health Program
453 Freedom Parkway
Atlanta, GA 30307
Tel: (404) 420-5165
Email: ccmhp@emory.edu