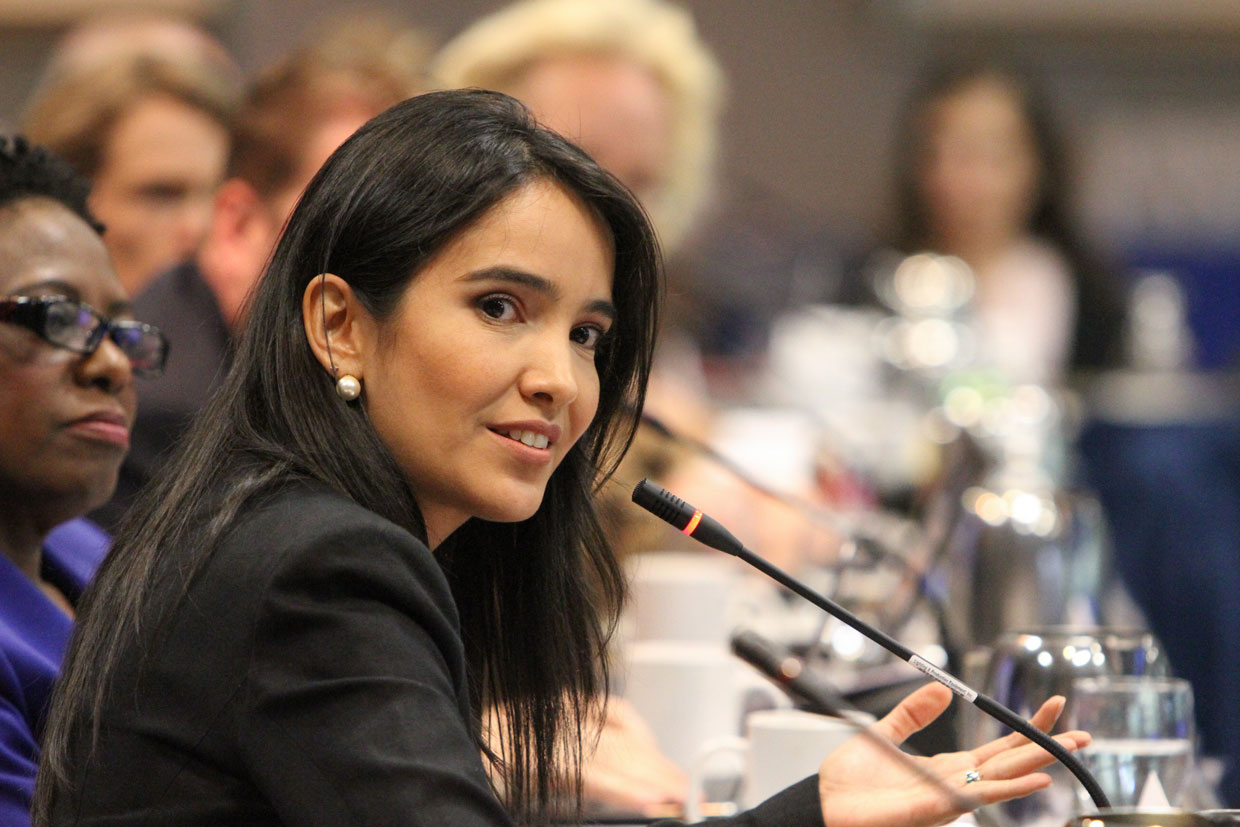 Applications open for Latin American 2020-2021 Rosalynn Carter Fellowships for Mental Health Journalism
The Carter Center and the University of La Sabana, in association with the Gabo Foundation, are now accepting 2020-2021 applications for the Rosalynn Carter Fellowships for Mental Health Journalism in Latin America.
Bogotá, Colombia — Applications are now open for two fellowships for Latin American journalists who investigate and produce reports that reveal the state of mental health in the region.
The program is open to bilingual journalists (English and Spanish) who work for Latin American media, in any format or platform, and who have at least three years of professional experience. The two journalists selected as fellows will receive US$7,000 each.
The fellowship is administered by an interdisciplinary team made up of the Faculties of Communication and Medicine of the University of La Sabana, in Bogotá, Colombia.
Applicants must be journalists with at least three years of professional experience, who reside in Latin America (except Puerto Rico). They must have the support of their media organization through a letter signed by an editor or director. In some cases, applicants may apply in pairs for one of the $7,000 scholarships and the prize will be divided.
The deadline to apply is June 30, 2020.
For information on what selected fellows receive, application requirements and how to apply, click here.
¡Atención! @CarterFellows y @unisabana, en asocio con la @FundacionGabo, abren convocatoria para la #BecaRosalynnCarter para periodismo en Salud Mental 2020-2021, que otorga dos becas para periodistas de América Latina. ¡Conoce los requisitos y postúlate!👉https://t.co/btiHlOO23u pic.twitter.com/T87VvWjrH5

— Fundación Gabo (@FundacionGabo) March 11, 2020
About the Fellowship
The Rosalynn Carter Fellowships for Mental Health Journalism were created in 1996 and have benefited and trained numerous journalists in the United States, Romania, South Africa, New Zealand and Colombia. The fellowship's objective is to improve the quality of mental health reporting in regions where it is most needed and to facilitate partner countries to assume the activities of the scholarship.
The fellowship is part of an international effort of the Carter Center's Mental Health Program to reduce stigma and discrimination against people living with mental illness. The Colombian administration, which has awarded scholarships for journalists in the country in previous years, opens the call this year for other Latin American countries to extend the benefits of this program to the entire region.
For more about the Fellowship in Latin America
Contact the administrator:
Dr. Víctor García-Perdomo
+57 1 8 61-5555 ext: 26705
victor.garcia2@unisabana.edu.co
Beca Rosalynn Carter de Periodismo para Salud Mental
Universidad de La Sabana
Facultades de Comunicación y Medicina
Campus Puente del Común
Kilómetro 7 Autopista Norte de Bogotá
Chía, Cundinamarca
Fellowship applications for U.S. journalists also are now open until April 29, 2020. CLICK HERE TO APPLY.
Journalists in the United Arab Emirates can apply for fellowships for the current year through The National newspaper here.