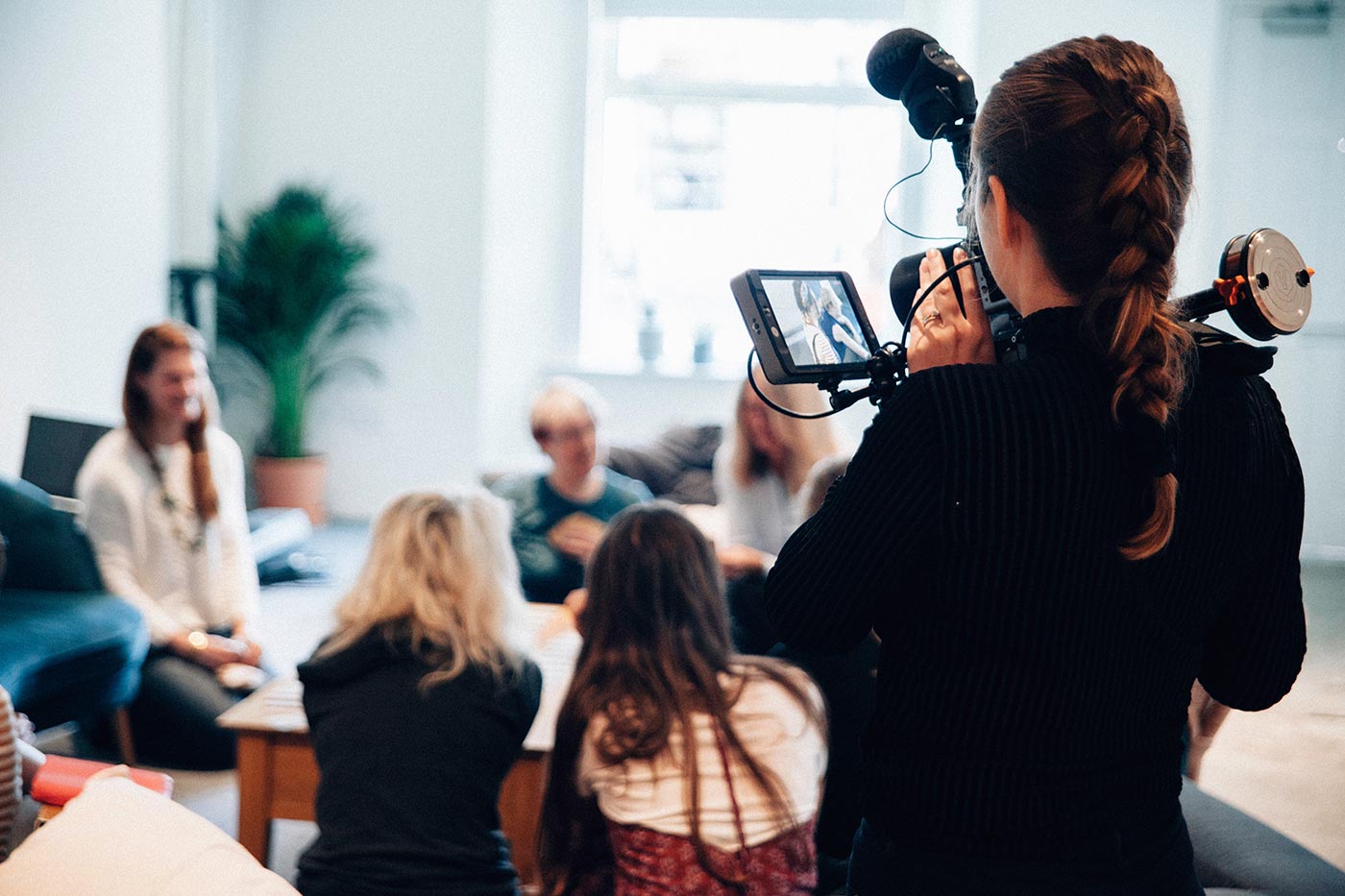 Carter Fellow Alia Dastagir wins award from American Association of Suicidology
The feedback Alia Dastagir gets as a woman reporter can get abusive, she says. It's part of what makes being recognized for her mental health reporting sadly stunning, but also even more gratifying.
In March, the American Association of Suicidology awarded Dastagir, an enterprise reporter at USA Today and 2019-2020 Rosalynn Carter Mental Health Journalism Fellow, its inaugural Public Service Journalism Award.
"Most journalists don't do the work because they want accolades — we do it because we want to help make sense of the world," Dastagir said via email.
The suicidology association, which also awards scientists, survivors, and service providers, was founded in the U.S. in the late 1960s to promote suicide research and prevention, public awareness and training for professionals and volunteers.
The journalism award is given to a journalist who shows integrity when reporting on suicide and its prevention, who highlights its potential causes and adheres to best practices when reporting on suicide, said Chris Maxwell, director of public relations and media at the membership-based suicide prevention organization.
Dastagir "has consistently centered the voices of those with lived experience of suicide attempts and loss survivors, a unique focus for journalism in the US that is infrequently covered," Maxwell said via email.
Part of the association's communications committee reviews potential awardees and considers its interactions with candidates, consistency in their reporting and previous stories they've produced, Maxwell added.
Dastagir frequently covers gender and mental health, including sexism, racism and morality. Her pieces have explored the lack of funding for suicide research, health impacts of microaggressions and the tenuous progress of #MeToo. The award recognizes her reporting around suicide.
"We're so focused on broken people, sometimes we miss the ways in which the world is broken," Dastagir said via email. "Reporting on suicide forces me to get comfortable with other people's pain. And that's probably something we should all get more comfortable with."
Congrats to @CarterCenter Fellow @alia_e ('19-'20), reporter at @USATODAY, who's the inaugural 2020 winner of @AASuicidology's Public Service Journalism Award. https://t.co/z8y3qJJ9sc #aas365 #aas20

— Carter Fellows (@CarterFellows) March 12, 2020
For her fellowship, Dastagir is exploring why stigma and discrimination limit support for caregivers of people who are suicidal. She hopes her work will help increase funding for suicide research to help others better understand suicide and in turn provide better support.
Training for mental health professionals also would be a huge contributor to saving lives, Dastagir said.
"What I hope in the near-term is that people who read these stories feel less alone, whether they're suicidal or love someone who's suicidal," Dastagir said.
This isn't the first time Dastagir has been honored for her work.
In 2019, she was one of eight U.S. recipients of the Carter Center's international mental health journalism fellowship, which also operates in Latin America, Qatar and the United Arab Emirates.
Also that year, Dastagir was part of a team that won a first place National Headliner Award for USA Today's "Surviving Suicide" series.
In January 2020, the Media Awards Committee for the Council on Contemporary Families named her story on America's lack of affordable childcare the winner for Outstanding Media Coverage of Family Issues.
"Her stories remain hopeful, action oriented, and with an eye on solutions to solve the problem at scale, all while reaching millions of people across the country," said Maxwell of the AAS.
Dastagir said reporting on suicide has taught her a lot about what it means to be human.
"Suicidal people aren't crazy or lost or hopeless. They are some of the strongest, most resilient people I have ever met," Dastagir said. "One woman told me that sometimes her brain tells her 100 times a day to kill herself. But she doesn't. What's more courageous than that?"