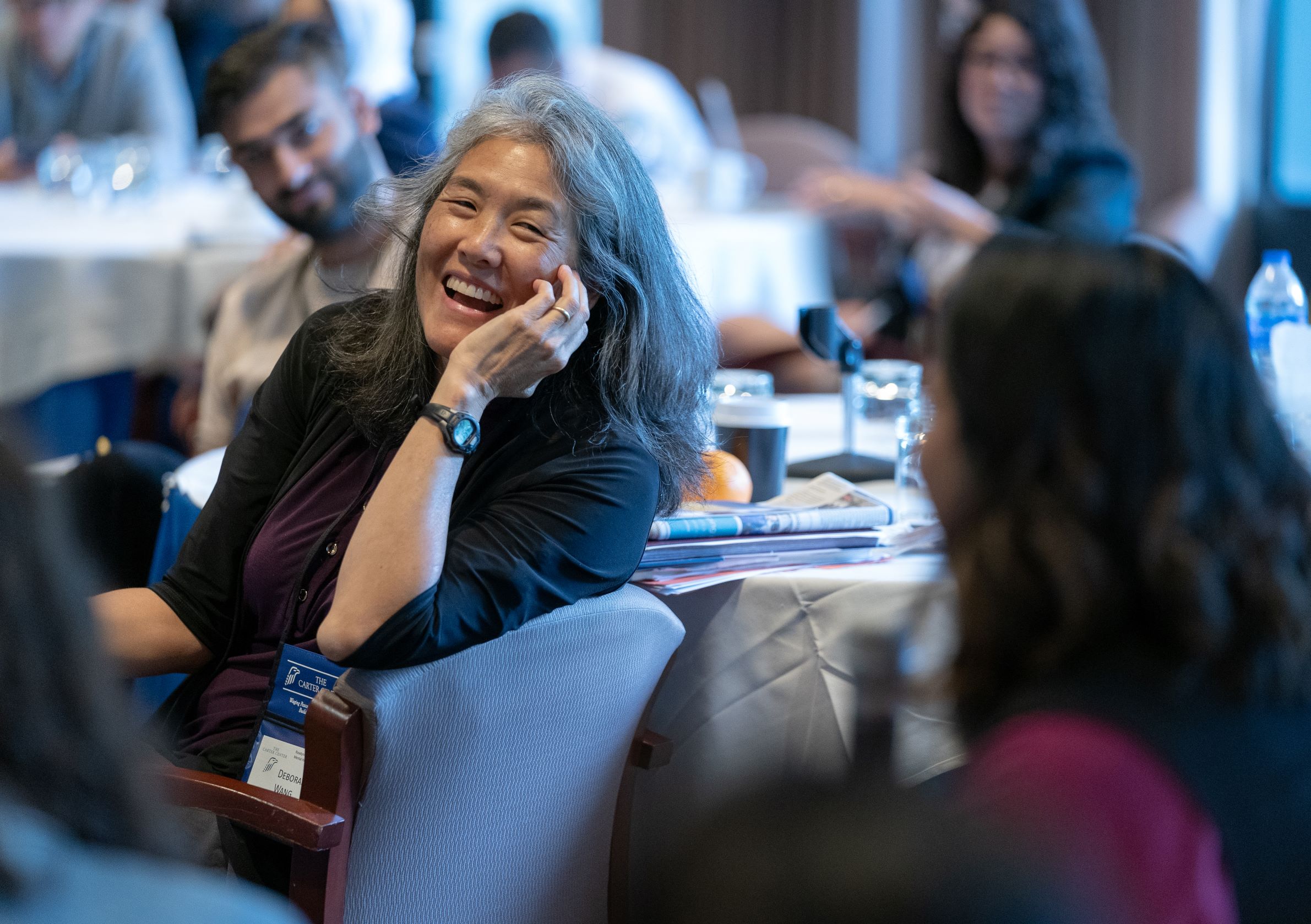 Carter Fellow Deborah Wang wins Gracie and regional Murrow awards for fellowship reporting
By Kari Cobham
Senior Associate Director, Rosalynn Carter Mental Health Journalism Fellowships & Media
Ask Deborah Wang about the impact of her stories and she'll talk about helping people feel less alone.
"I've heard numerous families say, 'Thank you for writing these stories. This is exactly what my family has gone through,'" Wang told The Carter Center. "Just having the stories out there brings some comfort because they know they're not alone."
It's one of the things that drives Wang's mental health reporting for KUOW Public Radio in Seattle and as a 2018-2019 Rosalynn Carter Fellow for Mental Health Journalism. Wang was recognized for her work in May.
Wang won a 2020 Regional Edward R. Murrow Award, which honors outstanding achievement in broadcast and digital journalism, for KUOW's Wired for Worry series.
The series, published during Wang's fellowship year, told the stories of parents and children who deal with anxiety and how they found a way through.
Also honored for the series were KUOW reporters Isolde Raftery and Ann Dornfeld, photojournalist Megan Farmer and editor Liz Jones.
[Read the Wired for Worry series HERE.]
Winners, who will be automatically considered for a national Murrow Award, were selected from more than 5,000 entries, according to the Radio Television Digital News Association.
"Displaying technical excellence, creativity and innovation, this year's winners have empowered audiences across the country to make more informed decisions for themselves and to become closer to their communities," said RTDNA Chairman Terence Shepherd in a statement.
Wang also won a Gracie Award along with KUOW's Carol Smith in the local radio category for their stories on parenting and mental health.
The Gracies recognize individual achievement and exemplary programming created by, for and about women in media and entertainment.
Wang produced the stories as part of her Rosalynn Carter Fellowship for Mental Health Journalism. Smith edited the series.
It included stories of parents trying to put the pieces together after the suicide of their son, teens working on suicide prevention, and the complex realities of age of consent laws.
Read and listen to Wang's stories below: