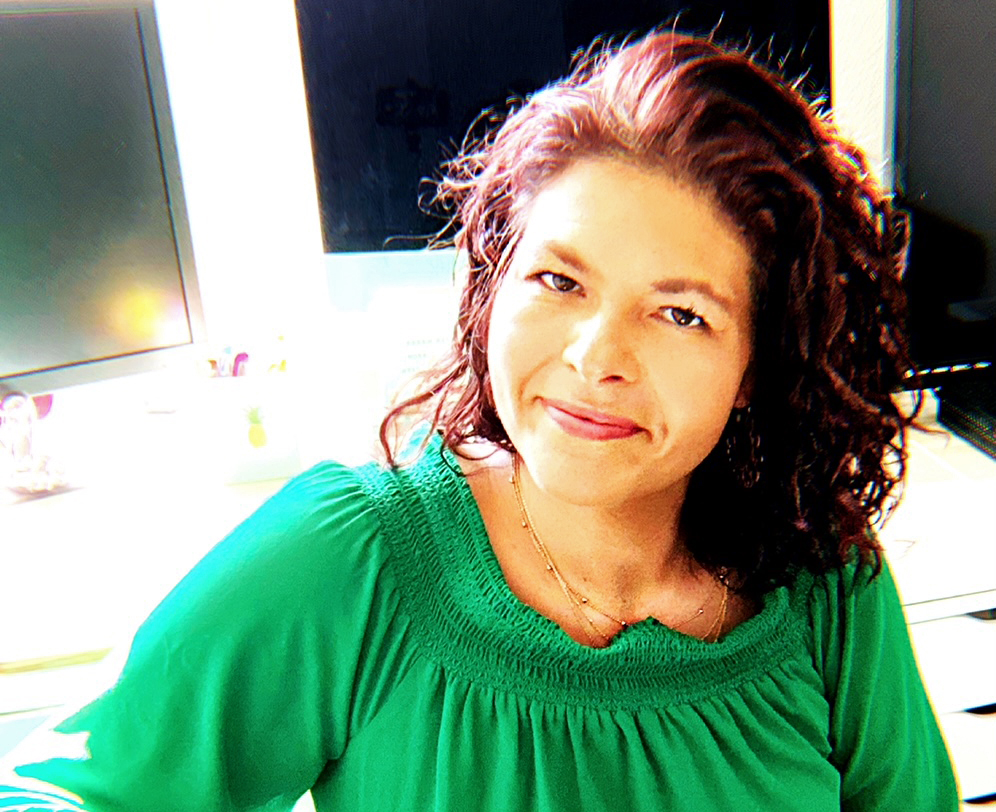 Kristyn Wellesley to lead The Carter Center's newsroom collaborative on access to mental health services
Kristyn Wellesley, a newsroom leader with deep experience in fact-checking, audience development and collaboration, will run The Carter Center Mental Health Program's solutions-based, 5-newsroom U.S. collaborative on national access to mental health services and how lack of access is impacting local communities.
Atlanta, GA (February 1, 2021) — The Carter Center's Mental Health Program is thrilled to announce the appointment of Kristyn Wellesley to lead the program's multi-newsroom U.S. collaborative on national access to mental health services. It's an opportunity that's perfectly aligned with her exemplary leadership and experience across mediums, platforms and teams.
"Kristyn's hiring takes us to another level of leadership in raising community awareness regarding the importance of mental health and everyone's right to access mental health services," said Eve Byrd, director of The Carter Center's Mental Health Program.  
Before joining The Carter Center as a consultant, Wellesley was editorial director for the Poynter Institute's MediaWise Voter Project, which empowered people of all ages to be critical consumers of content online through training in key digital literacy skills.
During her MediaWise tenure, Wellesley was instrumental in the project's admission to the International Fact-Checking Network, its editorial and ethical standards, and the Teen Fact-Checking Network.
"By using data-driven enterprise and investigative reporting to show the systemic and personal costs around the lack of parity in mental health services, we hope to drive solutions-based positive change," Wellesley said. "This is why I am so proud to be joining The Carter Center's Mental Health Program."
About Kristyn Wellesley
Wellesley brings extensive national, local editorial and content strategy experience. 
She was previously an editor with the USA TODAY Network in various roles, including Regional Breaking News Editor for the USA TODAY Network-Southwest Florida, Politics NOW Editor and Content Strategy Analyst for USA TODAY, where she provided C-Suite level content strategy analyses to identify audience growth areas and best practices.
Wellesley led a team of journalists from multiple newsrooms covering major breaking news events, including Hurricane Irma and the mass shootings at the Fort Lauderdale-Hollywood International Airport and Marjory Stoneman Douglas High School in Parkland, Florida. 
She also worked closely with the USA TODAY Washington, D.C., bureau on team coverage of the impeachment hearings in 2019.
"As an editor, I've strived to care for my staff so they could focus on doing the best journalism possible," Wellesley said. "Likewise, this journalism collaborative is the epitome of taking care of each other in our local communities through our work."
Wellesley was previously digital editor for the Palm Beach Post and the Cincinnati Enquirer, and digital director for FOX19-WXIX in Cincinnati.
As anyone who's worked with her knows, Wellesley is astute in building relationships, open collaboration, sharing knowledge and working with teams across skill levels. She builds on people's strengths while leading with empathy and staying laser focused on what needs to be accomplished.
Wellesley's range of experience is a testament to her commitment to building the newsrooms—and communities—of the future, and understanding the barriers that must be deconstructed and rebuilt to get us there.
Wellesley holds a master's degree in International Journalism from City University of London, a mini-MBA graduate certificate from Miami University and a bachelor's degree from Ball State University.
She is a 2018 graduate of the Poynter Leadership Academy for Women in Digital Media and a 2016 American Society of News Editors Emerging Leader.
About the Parity Newsroom Collaborative
Former First Lady Mrs. Carter has been a vocal advocate for access to mental health services and improving the lives of people living with mental health disorders. In 1996, she was instrumental in the passage of the Mental Health Parity Act.
But 24 years after the act was passed and after many attempts to strengthen legislation, stories about the lack of access continue to emerge: insurance companies denying mental health care, families going bankrupt paying for services, people dying by suicide, experiencing homelessness or imprisoned because they can't get the help they need.
Even after the Mental Health Equity and Substance Abuse Parity Act passed in 2008 and the Affordable Care Act in 2010, communities remain in crisis despite the law. The 2019 Milliman report agrees that inequities persist.
It begs the questions:
Why is mental health insurance coverage still being denied at great human and economic cost? What does the data show? Who is responsible? Are there states where the act is working? What can other communities learn from that? Can journalists' investigation into the issues drive positive change in their own communities and beyond?
In collaboration with a lead news organization, The Carter Center's Mental Health Program and its Fellowships for Mental Health Journalism are developing a collaborative of multiple newsrooms to take a deeper look at the state of mental health insurance coverage from an investigative and solutions journalism standpoint.
Given the current rate of deaths related to overdoses and suicide, and the dire mental health impact of the pandemic, there is a sense of urgency to ensure access to treatment for mental illness and addictive disorders.
"It is no longer enough to simply shine a light on the issue," said Kari Cobham, senior associate director of the mental health journalism fellowships. 
"With the help of funders like the Lovell Foundation, The Carter Center aims to merge vision with strategy, empathy with viable solutions, and the power of the pen with real progress," Cobham said. "Lives depend on it."