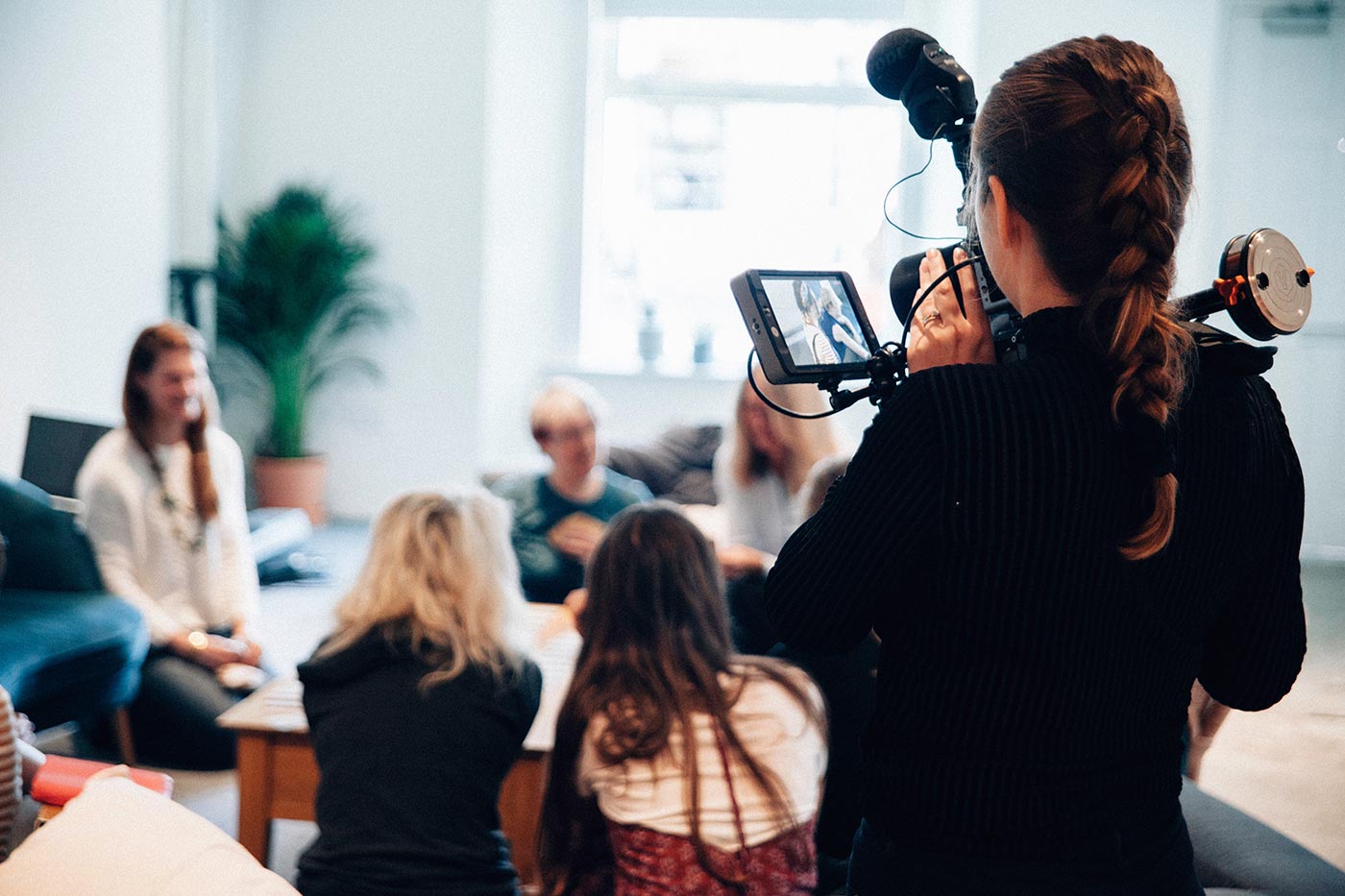 The Rosalynn Carter Fellowships for Mental Health Journalism Program Announces New Fellows from Colombia
ATLANTA…The Carter Center and the Universidad de La Sabana, a private accredited university in Colombia, announced today three new recipients of two fellowship slots for Colombia's Rosalynn Carter Fellowships for Mental Health Journalism. Since 2013, the two organizations have worked together to award annual fellowships to local journalists to investigate and produce a comprehensive project shedding light on mental health issues in the nation.
For more than two decades, the Center has awarded one-year fellowships to nearly 200 journalists to connect them with resources and experts to increase the quality and accuracy of mental health reporting around the world. The program is currently in Colombia, the United States, Qatar, and the United Arab Emirates, and was previously in New Zealand, South Africa, and Romania.
"We are excited to continue our partnership with La Sabana, a distinguished voice for journalism in Colombia, to further our efforts to ensure accurate and balanced reporting on mental illnesses around the world," said former U.S. First Lady and Carter Center Mental Health Program Founder Rosalynn Carter."
The Carter Center provides training, educational materials, mentorship, evaluation tools, and technical assistance to La Sabana to develop a sustainable and tailored program to Colombia. La Sabana manages the program in Colombia and is responsible for the selection of journalists, facilitating media trainings and conferences, adapting the program to meet local needs, and developing local evaluation strategies.
Since the Rosalynn Carter Fellowships for Mental Health Journalism were established in 1996, fellows have produced more than 1500 stories, documentaries, books, and other works during and after their fellowship year. Their projects have garnered Emmy Awards, nominations for the Pulitzer Prize, and other awards.
The 2017-2018 recipients of the Colombia Rosalynn Carter Fellowships for Mental Health Journalism are:
Patricia Gómez Medina, Director of Special TV Programs, & Liliana Bernal Marín, TV Producer
RCN Television
Bogotá, Colombia
Topic: A TV project aiming to explain the reasons behind the increase of suicides in Colombia, particularly among young populations between 5 and 17 years old (244 cases in 2016). This 45-minute TV program will be produced to analyze these phenomena as well as provide TV audiences with tools that help them to prevent this problem in vulnerable schools and communities.
Andrés Bermúdez Liévano
Freelance Journalist
LaSillaVacía.com
Bogotá, Colombia
Topic: An online project investigating post-conflict mental health issues in Colombia. Some questions that will be explored will focus on how victims are overcoming trauma and whether there is access to public services and programs designed to ensure a stable peace. Following its traditional in-depth reporting style, the website Lasillavacia.com will publish 10 investigative multimedia stories that will answer these important questions.