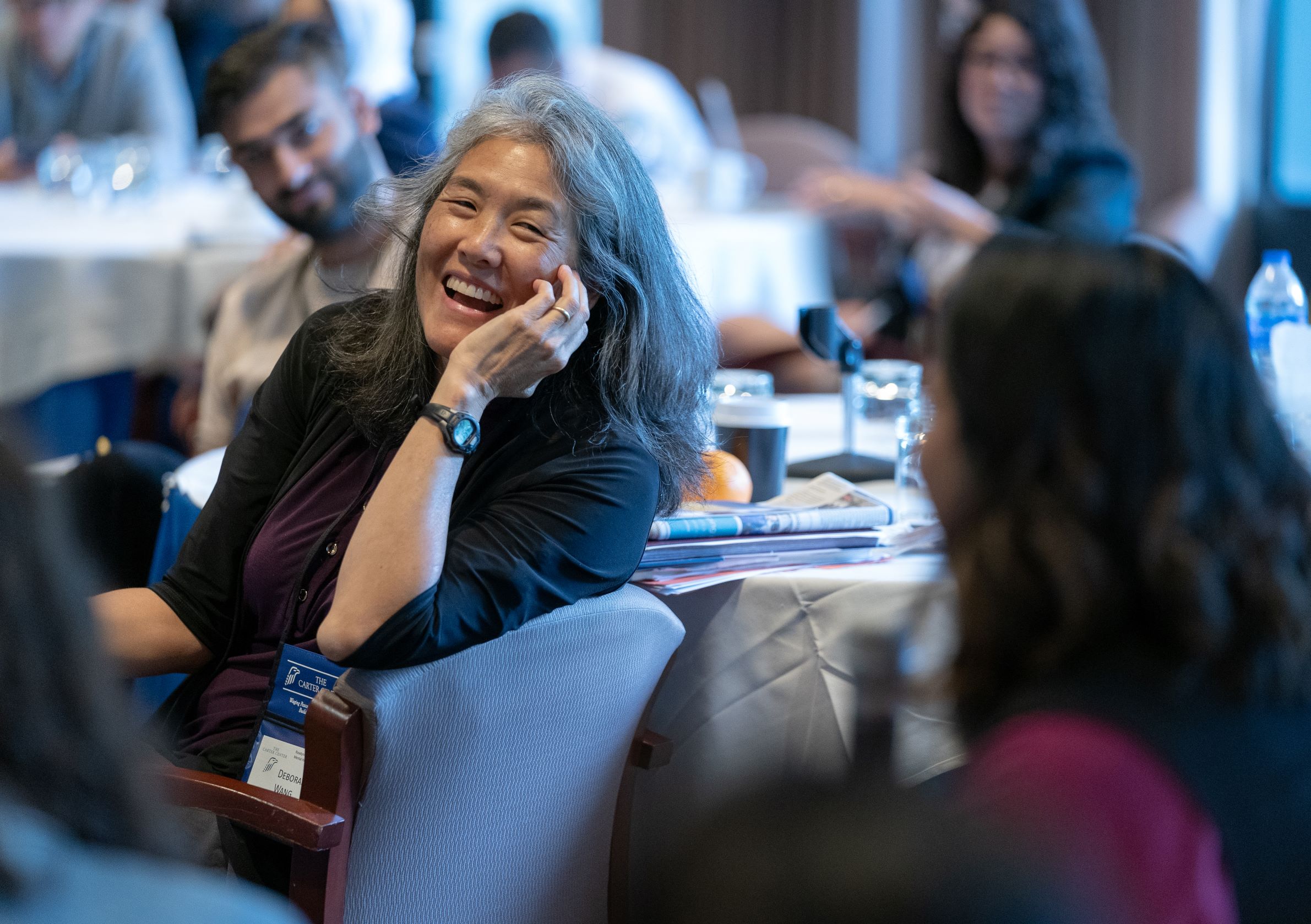 The Carter Center opens applications for 2022-23 Rosalynn Carter Fellowships for Mental Health Journalism
ATLANTA (Feb. 2, 2022) — The Carter Center is pleased to announce that applications for journalists who are U.S. citizens and residents are now being accepted for the Rosalynn Carter Fellowships for Mental Health Journalism. Selected fellows will join a top-notch cohort of more than 230 fellows awarded over the past two decades.
The yearlong, non-residential fellowships aim to equip journalists with resources to produce compelling and balanced reporting on mental health and substance use, and to develop a diverse cohort of journalists who can effectively report on the topics across evolving and emerging platforms.
Applications must be completed and submitted online. The deadline is Wednesday, April 6, 2022. Fellows will be announced in July 2022. The 2022-2023 fellowship year begins in September 2022. See other important dates and deadlines here.
Each U.S. fellow is awarded a $10,000 stipend, mentorship, and intensive training on behavioral health reporting at the start of the fellowship year. Fellows present their published projects at the end of the fellowship year the following September.
Fellows from across mediums pursue a range of innovative journalism projects that tackle some of society's biggest behavioral health challenges and seek to drive change in their communities and help reduce stigma through storytelling.
Fellows are selected by a committee of current and former journalists, mental health experts, and the Fellowship Advisory Board, with an emphasis on diversity across ethnicity, geography, mediums, and the communities their fellowships project will cover.
Shedding light on under-reported issues and driving change
Fellows undertake timely projects that have a significant impact on their communities regarding mental health and substance use issues.
In the past, projects have affected changes in services and public policies.
Previous projects have investigated problems with boarding in psychiatric hospitals that eventually led to a state Supreme Court ruling; inspired policymakers in a major American city to allocate millions of dollars to address homelessness; and exposed the complex and devastating mental health and substance use challenges faced by returning Iraq and Afghanistan veterans.
Fellowship projects have been nominated for the Pulitzer Prize. They also have earned Emmy Awards, a Peabody Award, the Edward R. Murrow Award, and awards from the Association of Health Care Journalists, Public Radio News Directors Inc., the American Psychiatric Association, Mental Health America, and the National Alliance for Mental Illness.
The fellowship program is part of the Carter Center's Mental Health Program, which works around the world to improve access to mental health care and reduce stigma and discrimination against people with mental illnesses.
The program is committed to providing journalists with the tools they need to report on behavioral health and distributes a Journalism Resource Guide on Behavioral Health, so journalists can accurately cover stories that include behavioral health. Fellows' reporting is curated on @CarterFellows on Twitter.
For more details on how to apply, read here and review our Frequently Asked Questions. For additional inquiries not covered in the FAQs, please email carterfellows@cartercenter.org.
Contact: Rennie Sloan, rennie.sloan@cartercenter.org, +1-404-420-5129
About The Carter Center
A not-for-profit, nongovernmental organization, The Carter Center has helped to improve life for people in more than 80 countries by resolving conflicts; advancing democracy, human rights, and economic opportunity; preventing diseases; and improving mental health care. The Carter Center was founded in 1982 by former U.S. President Jimmy Carter and former First Lady Rosalynn Carter, in partnership with Emory University, to advance peace and health worldwide.