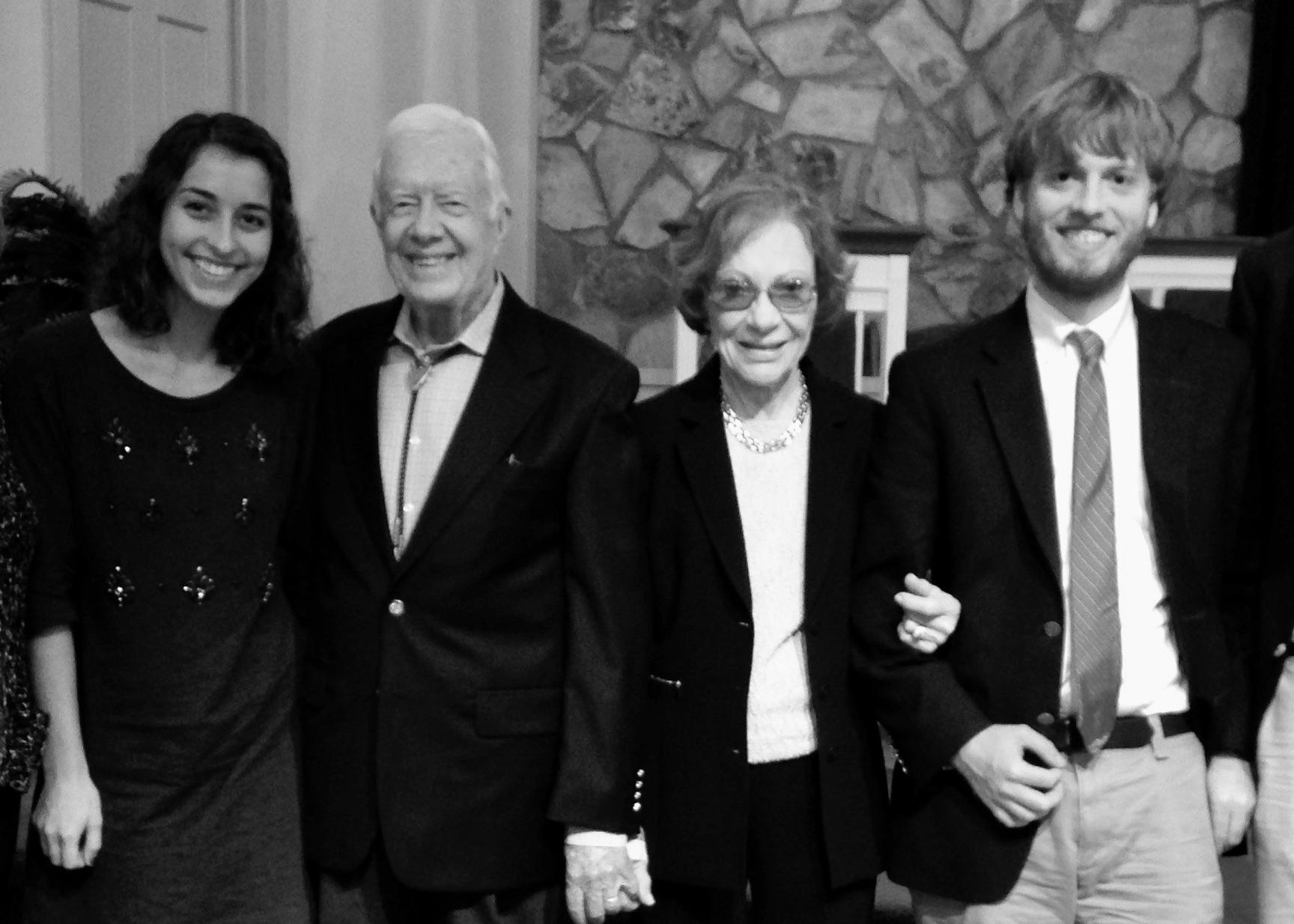 Within my reach: Shaping my career in mental health
By Mary Ottley
The Carter Center Mental Health Program Graduate Assistant
The week before I started as a college freshman in fall 2011, my older brother Robbie experienced his first manic episode.
Later, he bravely and honestly chronicled this manic episode for the University of Georgia's student newspaper, The Red & Black, along with his eventual bipolar disorder diagnosis and what it was like living with the stigma of mental illness as a college student.
I became a graduate assistant with The Carter Center's Mental Health Program in August 2020 to learn from renowned public health practitioners while pursuing my Master's degree in Public Health at Emory's Rollins School of Public Health. But it wasn't just for academic reasons.
My brother's story in The Red & Black was my first exposure to mental health journalism in 2013 and his diagnosis brought mental health to light for me. I realized that mental health was rarely discussed in our nuclear family, my social networks or in my classes.
In her book "Within Our Reach," former First Lady Rosalynn Carter recalls the first conference on mental health stigma at The Carter Center in 1985.
She remembers one speaker saying, "People with mental illnesses are depicted in an overwhelmingly negative light, which in turn perpetuates myths and misinformation that lead to the denial of full and equal rights, opportunities, and power."
I often overlooked this denial before Robbie's diagnosis. Afterwards, it was ubiquitous.
When I graduated from college and began serving as a Peace Corps volunteer in Guatemala in 2015, I encountered it anew. I was placed in a small, 98% Ixil community, a Maya people indigenous to Guatemala who live in in the Western Highlands of the country. Their community was targeted during the genocide in Guatemala in the early 1980s.
Thousands of their community members were killed, and PTSD and other mental health disorders developed among survivors, but minimal mental healthcare resources were available. There was just one psychologist at the community health center where I worked — one for roughly ten thousand people.
I saw denial and discrimination, and it opened my eyes to some of the mental health challenges also faced in low- and middle-income countries.
When I returned to the United States, I moved to Dallas, Texas in 2018 to complete a yearlong fellowship with a faith-based healthcare ministry that provided urgent care services to uninsured and underinsured patients.
Most of the patients needed access to mental healthcare services, but often found that affordable mental healthcare is not readily available. Denial and discrimination in the US was real.
I was reminded of that in April 2020 when I attended the Mental Health Program's Virtual Town Hall on Access to Behavioral Health Care in Georgia.
During this webinar, audience members heard from a south Georgia resident who described the limited access to mental healthcare in his community: "In order to gain access to mental healthcare services, one must be in jail."
My knowledge of domestic mental healthcare access has grown exponentially over the past year, largely due to the Mental Health Program's Public Policy and Journalism pillars.
The third pillar of the Mental Health Program is Global Behavioral Health, which is where I spent most of my graduate assistantship. The global team operates mental health programs in contexts that are more closely aligned with my Peace Corps community.
Because of the commitment of the Mental Health Program's staff in Liberia, mental health and psychosocial support services are becoming more accessible in countries with Carter Center support.
As a graduate assistant, I researched and wrote a literature review of a Northeast African country's mental healthcare system, analyzed data from a research study of mental health and lymphatic filariasis, and developed budgets for future global behavioral health initiatives.
And that's just a snapshot of the global team's robust international programming that integrates with local communities and organizations.
Whether it's training mental health clinicians in Liberia or promoting chronic disease self-management in Haiti, the global team advocates for mental health integration at every level of healthcare services. Mrs. Carter often refers to this as "promoting whole health."
Regardless of where my public health career takes me, I'll carry Mrs. Carter's framework for mental healthcare with me.
My time at The Carter Center taught me that mental health cannot be siloed; it is integral to us flourishing as humans and, as Mrs. Carter encourages, we must treat it as such.
This year marks the 50th anniversary of Rosalynn Carter's leadership in mental health advocacy. She has worked tirelessly to end stigma and eliminate "the denial of full and equal rights, opportunities, and power" of people living with mental illness, as she notes in "Within Our Reach."
Mrs. Carter courageously engaged in a conversation that too many people ignored for far too long.
Because of her "lifelong crusade," my brother, my neighbors in Guatemala, my patients in Dallas, and even that south Georgia resident have a bold advocate who heralds hope for their "whole health" and a stigma-free tomorrow.
It is one of my greatest privileges to work on the Mental Health Program team, and I consider it an honor to stand alongside Mrs. Carter and commit myself to the next 50 years of mental health advocacy.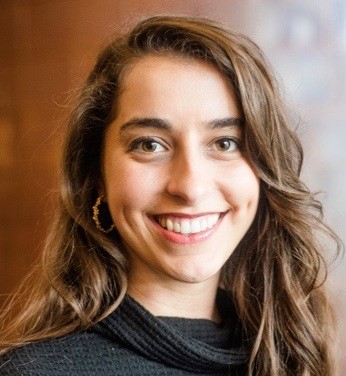 Mary Ottley is a Georgia native and a graduate of The Westminster Schools and of  Sewanee: The University of the South, where she earned her Bachelor's degree in religious studies in 2015. Ottley graduates from Emory University's Rollins School of Public Health with a Master's degree in public health in May 2021. She will continue her public health career in Washington D.C.