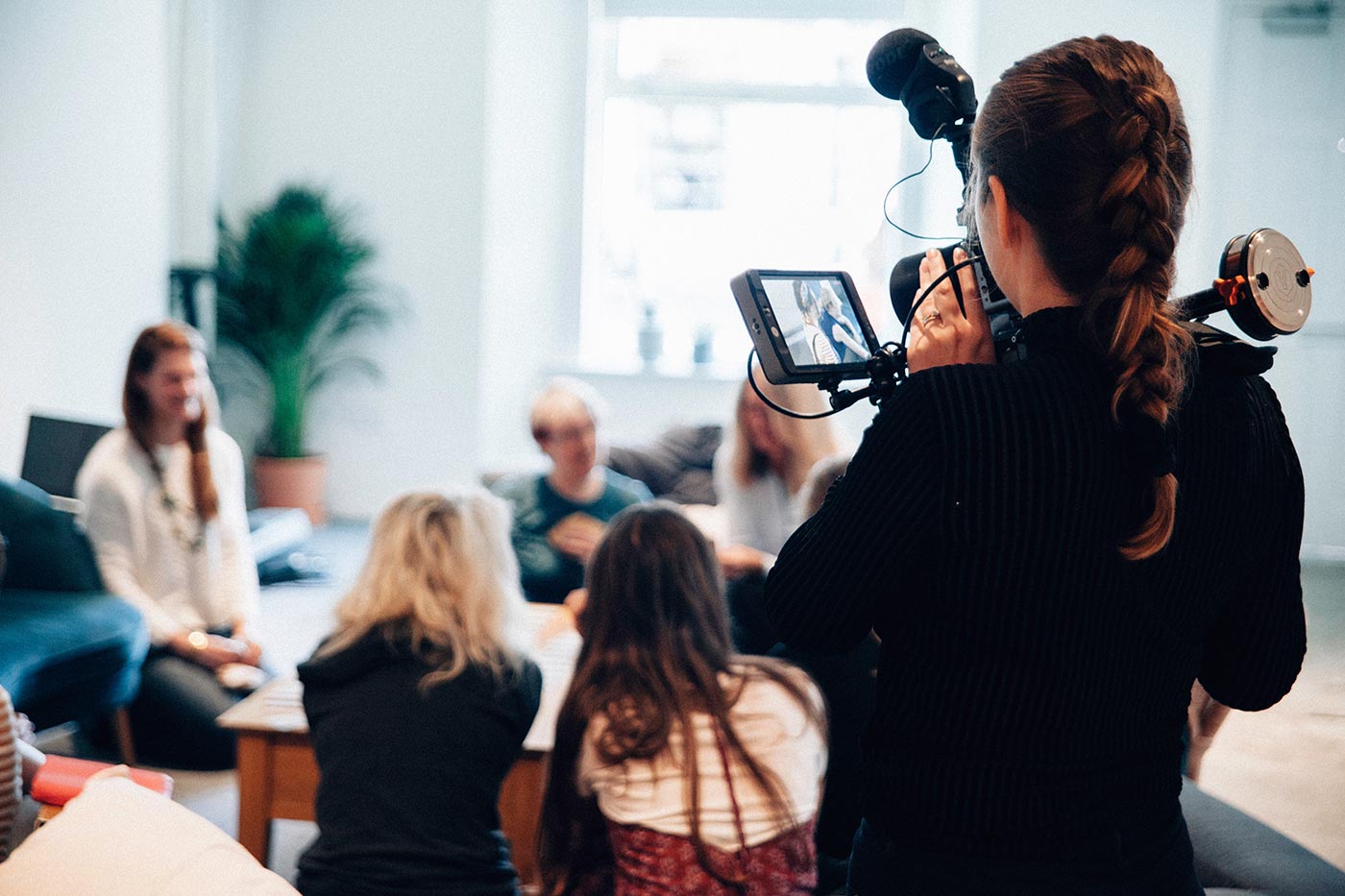 Deadline extended for Rosalynn Carter Fellowships for Mental Health Journalism
ATLANTA (April 3, 2020) — The Rosalynn Carter Fellowships for Mental Health Journalism is extending its deadline for applications, recommendations and the applicant letter of support to April 29, 2020, for journalists who are U.S. citizens and residents.
Fellows are still expected to be announced Wednesday, July 15, 2020, on The Carter Center's website. The 2020-2021 fellowship year begins in September 2020. See other important dates and deadlines here.
"We believe this will allow more journalists to apply at this critical time, particularly since the industry is experiencing layoffs, furloughs and closures," said Kari Cobham, senior associate director of the fellowships and media at The Carter Center. "We also hope it will open the door to even more relevant mental health topics, like those related to COVID-19."
The application for the 2020-2021 Rosalynn Carter Fellowships for Mental Health Journalism is available at cartercenter.org/mhjfellows.
NEW DEADLINE: Please note that we have extended the deadline for Rosalynn Carter Fellowships for Mental Health Journalism. Applications & recommendations are now due April 29.

More info on @CarterFellows is here: https://t.co/z22Ilx1Gav pic.twitter.com/I14Xg6NJrm

— The Carter Center (@CarterCenter) April 3, 2020
Selected fellows join a top-notch cohort of more than 220 fellows awarded over the past two decades.
The yearlong, non-residential fellowships equip a diverse cohort of journalists with resources to produce compelling and balanced reporting on mental health and substance use issues across evolving and emerging platforms.
Each U.S. fellow is awarded a $10,000 stipend and an expense-paid trip to The Carter Center in Atlanta in September 2020 and again in 2021 for intensive training and networking on behavioral health reporting and to connect with advisors and fellows.
Fellows from across mediums pursue a range of innovative journalism projects that tackle some of society's biggest behavioral health challenges and seek to drive change in their communities and help reduce stigma through storytelling.
Fellows are selected by a committee of current and former journalists, mental health experts, and the Fellowship Advisory Board, with an emphasis on diversity across ethnicity, geography, mediums, and the communities their fellowships project will cover.
[Read sample essays from 2019-2020 Fellows Stephanie Foo (formerly This American Life) and Brittny Mejia (L.A. Times)]
The fellowship program is part of the Carter Center's Mental Health Program, which works around the world to improve access to mental health care and reduce stigma and discrimination against people with mental illnesses. The program is committed to providing journalists with the tools they need to report on behavioral health and distributes a Journalism Resource Guide on Behavioral Health, so journalists can accurately cover stories that include behavioral health. Fellows' reporting is curated on @CarterFellows on Twitter.
For more details on how to apply, read here and review our Frequently Asked Questions. Get information on applying to the program in Latin America and the United Arab Emirates. For additional inquiries not covered in the FAQs, please email carterfellows@cartercenter.org.
Contact: Rennie Sloan, rennie.sloan@cartercenter.org, +1-404-420-5129
About The Carter Center
A not-for-profit, nongovernmental organization, The Carter Center has helped to improve life for people in more than 80 countries by resolving conflicts; advancing democracy, human rights, and economic opportunity; preventing diseases; and improving mental health care. The Carter Center was founded in 1982 by former U.S. President Jimmy Carter and former First Lady Rosalynn Carter, in partnership with Emory University, to advance peace and health worldwide.